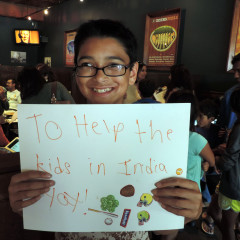 Titu
$300 from 4 donors
$500 goal
Every book I read helps educate a child in India
Dear Friends,
Tomorrow is my first day of school – I am going into 7th grade! My school PCMS is a big and beautiful facility with a library, computer lab, cafeteria, sports field, indoor gym and classrooms of course. While I enjoy this privilege, there are kids in India who are not even able to go to school.
I am raising money to help some kids go to school…would you please help me in my cause?
Pratham needs only $25 to educate one child for one whole year. Please support my Readathon by making a donation to Pratham USA today. Any amount helps.
Like the band The Script says in their song 'Hall of Fame', I believe education will help kids to some day –
"Be students, be teachers
Be politicians, be preachers,
Be believers, be leaders,
Be astronauts, be champions,
Be true seekers"
ROCK ON,
TITU
Read stories of real lives changed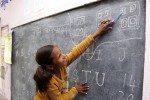 Smita loves showing off what she has learnt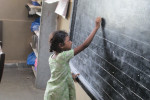 Arshiya wants to teach English!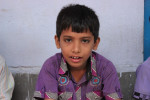 Nagaraju gains confidence!
Engineering a future for Palak
Pratham USA - Every Child In School and Learning Well
Pratham is the largest not-for-profit organization providing quality education to underprivileged children in India. Pratham uses very low-cost and scalable methods and works in collaboration with the government, local communities, parents, teachers and volunteers across the country to educate millions of children every year. Pratham's mission is "Every Child in School and Learning Well."
Pratham USA, a 501(c)(3) nonprofit organization with a four-star rating (the highest possible) from Charity Navigator accepts tax deductible contributions from U.S. donors to help Pratham continue and expand its work for child literacy and education. For more information, visit www.prathamusa.org.
Tell Titu why you this cause!