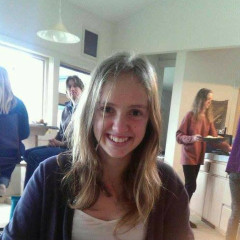 Taryn
Make a difference in a Kenyan girl's life
Hi!
My name is Taryn Mulvihill. I am 15 years old and attend Vashon High School. I love to go hiking, do construction work, and play tennis in my free time. About two years ago a friend of mine introduced me to not only the harsh circumstances that most children face in Kenya, but more importantly what I could do to help. Since then I have become a part of a small group of girls who seek to raise money for children's education in Kenya and maintain a personal connection with many of the girls who pass through the schools. Before I joined this group, the idea that any child could be denied access to education was a foreign concept. Even now, it seems unreal. I am so grateful for my own education and am overjoyed at the opportunity to help out these young girls. In the past year, we have worked quite a bit with the Mara Hills Academy, and it was incredibly inspiring to see how diligent and motivated these students are.
This year, we are raising money to send girls all the way through high school in Kenya with the organization Seavuria. We would really appreciate donations, no matter how small. What holiday present can top the gift of opportunity and learning? What better way is there to fulfill your New Years' resolution to be more charitable? During this season of giving, please consider what a huge difference you could make in a young girl's life. Thank you so much for your time and interest! Have an excellent holiday season!
SeaVuria - Inspiring students to act globally by connecting them globally!
SEAVURIA is dedicated to connecting students and teachers across the globe, striving to create global awareness and sustainable partnerships.
Using STEM (science, technology, engineering and math) curricula, SEAVURIA engages students in the US and Kenya in synchronous studies designed to foster collaboration, critical thinking, and problem solving. Global health scientists mentor students over the web, offering career information and cutting edge science ideas.
Technological tools afford us opportunities to connect and engage young people in discussions about important global issues. They learn from one another, serve as role models for one another, realize opportunities and are inspired to take action.

Tell Taryn why you this cause!