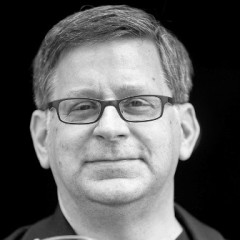 Steve
Help me expand the reach of this important performance
The New York Times best selling novel Hotel on the Corner of Bitter and Sweet opened the door to Japanese American history for many outside the Japanese American community. This campaign will show audiences what is on the other side of that important portal to the past. Join me in supporting the campaign to share this educational and entertaining program with students and others in the Seattle area.
Your donation automatically has a greater impact! The Japanese American Chamber of Commerce is providing incentives for this campaign, which are outlined below. Please help me reach these goals today!
First 20 champions* to sign up $25 placed in champion's fundraising account
First 10 champions to recruit two donors $50 placed in champion's fundraising account
First five champions to reach $100 $100 placed in champion's fundraising account
First champion to reach $500 $500 placed in champion's fundraising account
Five champions who raise most money $100 placed in champion's fundraising account
I met Jamie Ford at the Wing Luke Museum last weekend when he read from his new book "Songs of Willow Frost." He signed "Songs" and his first novel "Hotel on the Corner of Bitter and Sweet" for me. I am teaching "Hotel" at Puget Sound Community School. I take the class to locations in the book. Today we went to the Chinese Room atop the Smith Tower where two of the characters in the book kiss on their first date. It is such a joy to share the story and history with students. That's what supporting this project is all about!
About the Sponsor
The fiscal sponsor for this campaign is Earshot Jazz, a nonprofit, 501(c)(3) arts organization formed in 1984 in service to the growing community of jazz artists and audiences in Seattle and the Pacific Northwest. Earshot publishes a monthly news magazine, provides educational programs and special projects in jazz, and presents nearly 100 concerts annually, including Seattle's major jazz festival. Earshot has established an international reputation for the quality of its programming and services while becoming an integral part of Seattle's vibrant cultural scene.
The artist producing this work is Steve Griggs, a saxophonist, composer and writer with 55 published articles in Earshot Jazz Magazine, 5 commercial recordings with 2 that feature drummer Elvin Jones, 84 original compositions and formal education in music performance, business, arts management, and narrative non-fiction.
Tell Steve why you this cause!