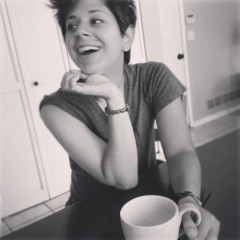 Stacey
$250 from 3 donors
$250 goal met!
Help protect Ugandan children by providing security and education
I first fell in love with the [SOUP] when I was a junior in college and I learned that Berry students were spearheading a movement to end the cycle of poverty in a rural Uganda. The Sponsorship of Orphans in Uganda Project [SOUP] began by caring for orphans and other vulnerable children in one small village, Isita, and grew to include a school with foster care-esque housing for the most at-risk children.
Uganda has a dark history of children being kidnapped and brutally forced to fight for the rebel army. Although the country is more stable than it used to be, the risk is still extremely high. Right now, we need to build a security fence around the facility, to ensure that the kids can attend school safely. This will provide a better-equipped and more secure learning environment for these children, so they can have access to the knowledge and tools they need to help build and protect their community.
I've set a goal of raising $250 through my network of friends who have a heart to see the world change through small acts of faithfulness. I would be so honored if you would help me help equip children in Uganda with the freedom to learn, question, and understand the world around them in a way they wouldn't be able to otherwise.
Read stories of real lives changed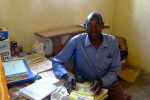 Dedicated to Success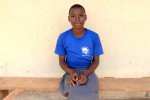 A Teacher in the Making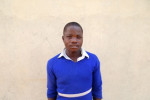 David Dreams Big
About the SOUP
The SOUP empowers children in Namtumba, Uganda through education, holistic care and micro-financing initiatives. By entrusting them with meaningful work experiences and providing 360 degrees of support through nutrition, education and health care, we hope to empower the children of Uganda to become entrepreneurial-minded and move towards sustained future employment for themselves and their community.
Check out our Website: http://theafricansoup.org/
Tell Stacey why you this cause!