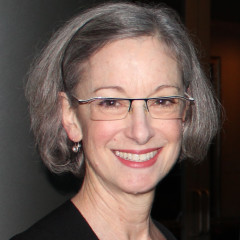 Sarah
Support Plymouth Housing Group and honor Paul: I challenge you!
We all have our individual connections to Paul Lambros and our reasons for admiring him – but one thing I think we all have in common is our admiration for his accomplishments leading Plymouth Housing Group for 20 years. The bottom line is that Plymouth has done amazing things for the most vulnerable people in our fair city – and Paul can take credit for making those things happen!
But you probably know that no matter how successful Paul and PHG have been, there is much more to do.
So here's a great way to honor Paul's 20 years AND support Plymouth – donate a multiple of $20 through this page. And I'll bump it up! If you're one of the first ten donors, I'll match the first $20 of your donation!
Sarah
Read stories of real lives changed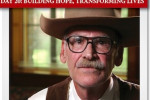 Day 20: Building Hope, Transforming Lives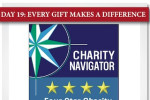 Day 19: Every Gift Makes a Difference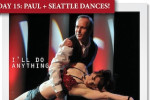 Day 15: Paul + Seattle Dances!
Day 18: Meeting Community Needs
About Plymouth Housing
Plymouth Housing Group works to eliminate homelessness and address its causes by preserving, developing and operating safe, quality, supportive housing and by providing homeless adults with opportunities to stabilize and improve their lives.
Plymouth subscribes to the "Housing First" philosophy, operating on the principle that people cannot improve their lives until they have a safe, stable place to live. Plymouth Housing Group has helped more than 3,000 people leave the trauma of long-term homelessness. To learn more about Plymouth click here.
Tell Sarah why you this cause!