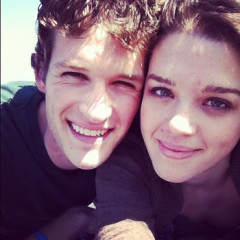 Sarah
$652 from 4 donors
$1,000 goal
We are incredibly grateful to our friends and family for all your generosity toward us as we begin our new life together. We continually realize how incredibly privileged and blessed we are, as every need in our lives is overwhelmingly met– far above and beyond the basics! Consequently, in addition to a traditional registry, we wanted to offer a way for our wonderful community to help meet the deeply felt needs of others around the world. While we're thankful for the opportunity to receive gifts to help establish ourselves in our shared life, there are so many individuals who don't have their most essential needs met, and they are suffering.
We love the simple idea behind See Your Impact, which believes that small gifts are creating stories of hope all over the world. Even a small amount of money can make an incredibly significant difference in another area of the globe. The organization works with proven charity partners in local communities to transform lives for the better. Perhaps even more special is the opportunity See Your Impact provides to see the photos and read the stories of the people who are directly affected by YOUR donation; within a few weeks of donating, we will receive pictures and stories of real people, with real names, who have benefited from our gifts.
Education is especially close to our hearts, and something we are passionate about as a couple. We firmly believe the opportunity to have an education is a life-changing event for many people. Paying for someone's school tuition is one of the most effective ways to lift them out of poverty. When you fund tuition, you're either sponsoring the gift of an enrolled student whose tuition needs funding, or you're making it possible for the student to return next year.
Please consider helping us reach our goal of one thousand dollars, and together, we'll have made a concrete difference in the lives of dozens of people.
With all our love,
Chris & Sarah
Tell Sarah why you this cause!