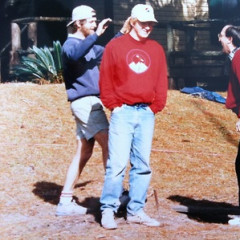 Pic
12900 from 45 donors
10000 goal met!
HELP NEEDED:: Doug Walker Challenge Course Moving to Teton Science School
Almost 20 years ago I lost my brother and one of my heroes. He is someone I continue to emulate. We shared a commitment to protect the earth, to educate others, specifically through experiential education, and to live a fun and passion-filled life. Doug was determined to make a positive change in the world and was an inspiration to many.
There are countless stories of individuals around the world reaching out to our family to tell us how much he meant to them. Even though its been 20 years, these stories continue to come in and help my family and I deal with our lost and connect us to his life. This course will not just help to continue to build Doug's legacy, but will expose a generation of people to many of his tenets by which he lived: adventure, learning beyond the classroom, nature, fun, and challenging himself both physically and spiritually.
Gary Synder once wrote:
"This is our body. Drawn up cross-legged by the flames
drinking icy water
hugging babies, kissing bellies,
Laughing on the Great Earth"
These elements are all part of what we would like to re-build at the Doug Walker Challenge Course at Teton Science Schools.
Ways you can help:
1. Make a donation to the campaign.
2. Join me, start a fundraiser and share this campaign with friends.
Love and Peace to you all.
Thanks for your support
Love-pic
You'll see the impact of your donation on the actual recipient.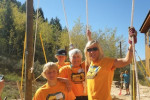 DWCC Dedication Weekend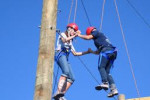 Thank you! Online Giving Campaign to Close Friday, May 10th
Doug Walker Challenge Course Community Facebook page launched!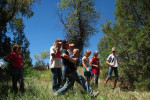 Challenge Course on the go: Outreach 'Packs' (mobile teaching kits)
Teton Science Schools: Educating for a vibrant world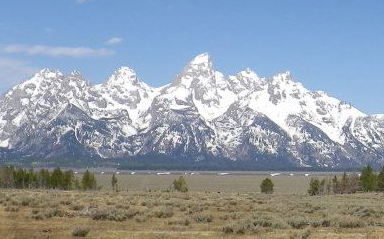 Teton Science Schools has educated, trained and inspired thousands of children, youth and adults, bringing them together through the study of nature and its extension, place-based education since 1967. Seven innovative programs serve students from across Wyoming, the Intermountain West, the nation and around the world. To learn more, click here >>
Tell Pic why you this cause!