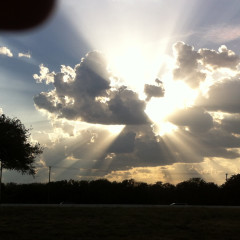 Neeti
Every book I read helps educate a child in India
Dear Friends,
Hello! My name is Neeti Swami and this is my 4th year participating in the Pratham readathon. I love to read, draw, dance, and learning how to do new things! Reading, writing, math, and science are all methods that shape the world we live in which is why being educated about them is so important for not only practical skills, but also finding a way to express ourselves and utilize our abilities. By going to school, we're given the opportunity to discover more both externally and internally and everyone deserves to have this privilege!
The readathon is an excellent way of helping others in a fun way and improving yourself as a person. Reading stretches your horizons and gives us a wider view of the world. This year I plan to read at least 20 books and I hope that you will donate to Pratham!
Thank you so much and please feel free to recommend any good books that you have in mind!
Sincerely,
Neeti Swami
Currently reading:
The Short Stories of Ernest Hemingway
One of my recent books just finished today is:
Cod: A Biography of a Fish that Changed the World by Mark Kurlansky.
At first glance it may sound like a seemingly simple book but has more to it than meets the eye. this novel contains over 270 pages on how Cod has shaped the world in the past, present, and future and I would greatly recommend it to any fishing enthusiast or fish cooking enthusiast! Even still, while I don't fall under either of those categories, it was still a great read. The writing quality is very high level and the presentation is conducted efficiently without losing reader interest. You'll be surprised to see how Cod has played roles across the world in the past thousand years- from being the Economic turning point of Iceland to acting as the staple food in multiple communities, Cod has brought about some surprising events!
Currently reading: Salt: A World History (470 pgs)
read more updates »
Read stories of real lives changed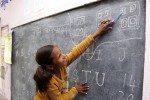 Smita loves showing off what she has learnt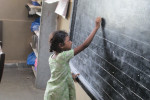 Arshiya wants to teach English!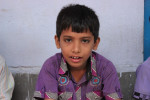 Nagaraju gains confidence!
Engineering a future for Palak
Pratham USA - Every Child In School and Learning Well
Pratham is the largest not-for-profit organization providing quality education to underprivileged children in India. Pratham uses very low-cost and scalable methods and works in collaboration with the government, local communities, parents, teachers and volunteers across the country to educate millions of children every year. Pratham's mission is "Every Child in School and Learning Well."
Pratham USA, a 501(c)(3) nonprofit organization with a four-star rating (the highest possible) from Charity Navigator accepts tax deductible contributions from U.S. donors to help Pratham continue and expand its work for child literacy and education. For more information, visit www.prathamusa.org.
Tell Neeti why you this cause!