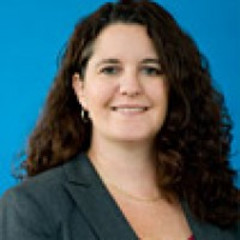 Michelle
$35 from 2 donors
$1,000 goal
What factors typically contribute to homelessness?

Any number of factors can leave someone without a home, such as lack of education, joblessness, substance abuse, mental illness or physical disability. Some NSO Bell Building residents once held professional positions with large companies; others have been homeless most of their adult lives. At least forty percent of residents were homeless for more than a year prior to signing their lease.

How do I know my donation will make a difference?

All donors will receive a story and a photo about a life that has been changed through the work of the Neighborhood Service Organization.

Who can qualify to be an NSO Bell Building resident?

People who sought help at the NSO Tumaini Center, a walk-in service center for homeless adults, as well as other homeless service providers were encouraged to apply to the waiting list. All residents were homeless and have a disabling condition, which could be a physical disability, mental illness, addiction issues or developmental disabilities.

What did the building look like before the renovation?

Built in 1929, the historic Michigan Telephone and Telegraph building sat empty for more than 10 years. Visible from throughout the neighborhood and a major Detroit highway, its broken windows and dark façade served as a stark reminder of the decline of the neighborhood and the city. Now it is a bright beacon of hope, showing the great potential of not only the building, but the people who live and work there.

Do people live in the NSO Bell Building for free?

No. Rent is a sliding scale based on income. Some residents have part time or full time, low paying jobs, others are eligible for Social Security Disability, Veterans Benefits or other cash assistance. Each resident pays 30% of their monthly income as rent.

How long can people stay?

The NSO Bell Building provides permanent supportive housing. Residents sign a 12-month lease that can be renewed each year. Just like anyone else renting an apartment in any other building, they can stay in their homes as long as they uphold their lease. Many residents will eventually choose to move out once they have secured a job with a steady income or reunite with family.

What services are provided to residents?

The NSO Bell Services team consists of social workers and clinicians who provide case management, help people access benefits and services from organizations throughout the community, and connect them with education and job opportunities as well as substance abuse and mental health counseling and referrals and basic healthcare.

Weekly activities include men's and women's support groups, NA and AA meetings, an active Tenant Council, GED preparation, cooking classes, financial literacy workshops, homework help as well as physical fitness and artistic endeavors.

Where does my money go?

Funds go to NSO to help renovate the Bell Building. A small portion of each donation goes to support the online campaign.
What the Bell Building will mean for Detroit
The NSO Bell Building is a groundbreaking effort that will provide permanent, supportive housing for homeless adults and much needed support services to help them stabilize and turn their lives around.
NSO has raised 80 percent of the funds needed to complete this project. Your contribution will help us complete the project and move people into their new homes. Opportunities are available at all levels of giving.
Take a tour of the new Bell Building!
Read stories of real lives changed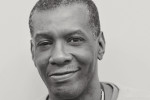 "I really love this place."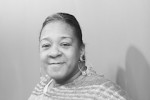 Alexis Is Making A Difference - And The Community Is Making A Difference For Her
About the Neighborhood Service Organization
Neighborhood Service Organization (NSO) was established in 1955 as a private, non-profit human service agency. The Mission of NSO is to provide diverse and innovative community development programs and community services to meet the changing needs of the regions population. We're focused on being "always within reach," we serve consumers across metropolitan Detroit through accessible programs designed to strengthen and empower individuals in their communities, support families and help those in need.
Visit our website to learn more about the Neighborhood Service Organization and our work in Detroit.
Tell Michelle why you this cause!