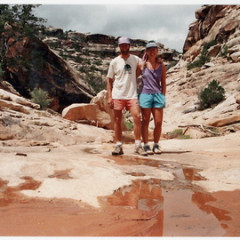 Mary
Doug's dreams live in us. Let's rebuild the DW Challenge Course!
Those who knew Doug Walker know, he had an enthusiasm for living that was contagious. He loved life, he loved others, he loved the mountains and he loved connecting people with nature. Almost twenty years ago now Doug envisioned a project in the Tetons to help kids and people connect to themselves while in the outdoors. The Doug Walker Challenge Course was born and began to take shape. His infectious enthusiasm and determination became the groundwork for a tremendous collaboration of community organizations and people to build a Challenge Course in Jackson. When Doug died in the fall of '93, we rallied together (friends, family and the community) to complete his dream. We have an opportunity to do so again with the rebuilding of the Challenge Course after it was dismantled by the school district this past summer. I hope you will consider contributing to this effort in whatever way you can. Financial donations, donations of time or labor, stories, artistic contributions…..any and all are appreciated. As Doug would say via e. e. cummings: Here's to "everything which is natural which is infinite and which is yes".
See below for ways to help raise the funds and stay tuned for other opportunities to participate in helping the dream live on. Please click on the banner at the top (of the kid on the course) to get to the Doug Walker Challenge Course home page.
Ways you can help:
1. Make a donation to the campaign.
2. Join me, start a fundraiser and share this campaign with friends.
The more you share, the closer we come to reaching our goal and making the dream a reality!
Thank you!
Amazing generosity has put just under $200 shy of $30,000!!! Tremendous work! Although we are nearly $5,000 over our stated goal on the SYI campaign for the DWCC, we ultimately have to raise $150,000 for the entire course. Pic has challenged one of us to get to $10,000 on our individual pages….he is now in the lead. Help put one of us over the top for Doug! (I, of course, would not mind if I got there ahead of him!)
read more updates »
You'll see the impact of your donation on the actual recipient.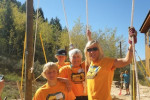 DWCC Dedication Weekend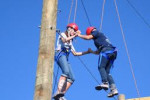 Thank you! Online Giving Campaign to Close Friday, May 10th
Doug Walker Challenge Course Community Facebook page launched!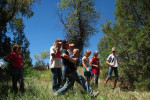 Challenge Course on the go: Outreach 'Packs' (mobile teaching kits)
Teton Science Schools: Educating for a vibrant world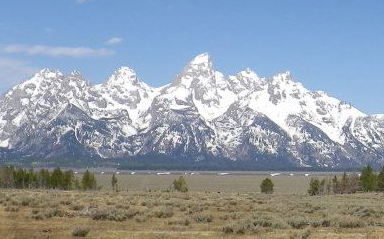 Teton Science Schools has educated, trained and inspired thousands of children, youth and adults, bringing them together through the study of nature and its extension, place-based education since 1967. Seven innovative programs serve students from across Wyoming, the Intermountain West, the nation and around the world. To learn more, click here >>
Tell Mary why you this cause!