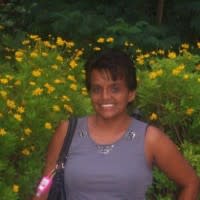 My Name is Maria Ellen. I became aware of your charity through Apolo Ohno. After checking it out I felt if was a great way to spread my charitable contributions where they would do the most good.
Helping people from all over the world is not only very important to me, but See Your Impact makes me feel like I am really seeing my dollars at work not just giving to a big pot and seeing the results. I really look forward to all the information that is passed on each time I make a donation. It warms my heart to know my donations really do make a difference.
Currently I am working to spread the word of your wonderful Charity. I do this through Twitter, facebook and a lot of my followers have started to participate and I'm hoping that this will increase the donations you so rightfully deserve.
Thank you for providing such a selfless service.
Click on a story to see Maria's impact: