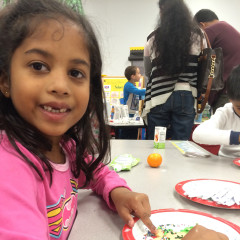 Leela
Every book I read helps educate a child in India
Dear Family,
I am participating in Pratham USA Readathon 2016 because I want to help kids in India be able to learn how to read and write, so that they can have fun and we will be helping our community.
My goal is to read eight chapter books during the summer. I will update this page with how many I have read. Please feel free to donate however much you can per book I am pledging to read.
Pratham needs only $25 to educate one child for one whole year. I love to read because it helps you learn and you can always learn new things and even if you don't understand what you are reading, you can ask your parents and get help. Reading is fun and awesome!
Love,
your reading star
Leela Mutyala!
hello supporters!
I wanted to let you know some exciting news! Not only did I reach my goal of reading but I passed it! My goal was to read eight chapter books and I just completed my 11th book! I really got into the Ivy and Bean series, about two girls that cause trouble while solving a mystery and having fun at the same time. The book I am reading right now (my 12th one) is called Ivy & Bean Break the Fossil Record. I am happy that the kids in India will be getting money for books and supplies, it's exciting to be a part of the Pratham Readathon…I LOVE TO READ!
read more updates »
Read stories of real lives changed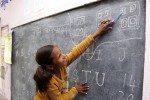 Smita loves showing off what she has learnt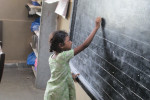 Arshiya wants to teach English!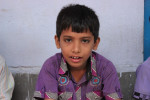 Nagaraju gains confidence!
Engineering a future for Palak
Pratham is the largest not-for-profit organization providing quality education to underprivileged children in India. Pratham uses very low-cost and scalable methods and works in collaboration with the government, local communities, parents, teachers and volunteers across the country to educate millions of children every year. Pratham's mission is "Every Child in School and Learning Well."
"Pratham USA, a 501(c)(3) nonprofit organization with a four-star rating (the highest possible) from Charity Navigator accepts tax deductible contributions from U.S. donors to help Pratham continue and expand its work for child literacy and education. For more information, visit  www.prathamusa.org or visit our page on Facebook, or Instagram".
Tell Leela why you this cause!