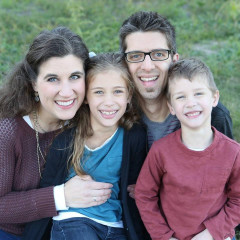 Kelly
Every book I read helps educate a child in India
Every book I read helps educate a child in India
Dear Friends and Family,
I am participating in Pratham USA Readathon 2015 because I want to help less fortunate children attend Pratham schools and learn to read, write and count well. I am leading this cause at my school and have challenged all the middle school students to raise money as they read to educate children in India. I want to model for them, so I am accepting the same challenge.
Pratham is a nonprofit organization that is educating millions of kids in India since it was founded in 1995. It is very well known and has won many international awards for its work in child literacy and education. Pratham USA raises funds and awareness in the US for this important cause. Please visit www.prathamusa.org for more information.
Pratham needs only $25 to educate one child for one whole year. I love to read because when I read, I can learn a lot, meet new people, discover new places, find new ideas, improve my vocabulary, use my imagination and never get bored! I am so happy that with your donation, my reading will help many other children. I have already read 7 books since the start of the summer, and I am going to read 20 more books. Please support my Readathon by making a donation to Pratham USA today.
Love,
Kelly Broaddus
Last night, as I read a book with my 5-year old, his shoulder and head snuggled up next to mine, I realized that this intimate moment of sharing a book together didn't happen for all children. We read about Legos Mixels, and Owen happily read the words he recognized as he's building his reading knowledge. It's so easy for my kids to build literacy, since we have books in the house and frequently go to the library, but the kids I'm supporting in India don't have any of that. By donating money to Pratham as I continue to read books to meet my goal, you are giving these children a chance to learn to read and to get higher paying jobs when they are older. Thank you for your support! Keep reading to your children, and know what a privilege it is and that you are giving them a head start.
Read stories of real lives changed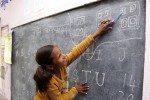 Smita loves showing off what she has learnt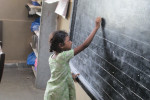 Arshiya wants to teach English!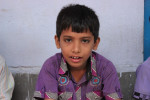 Nagaraju gains confidence!
Engineering a future for Palak
Pratham USA - Every Child In School and Learning Well
Pratham is the largest not-for-profit organization providing quality education to underprivileged children in India. Pratham uses very low-cost and scalable methods and works in collaboration with the government, local communities, parents, teachers and volunteers across the country to educate millions of children every year. Pratham's mission is "Every Child in School and Learning Well."
Pratham USA, a 501(c)(3) nonprofit organization with a four-star rating (the highest possible) from Charity Navigator accepts tax deductible contributions from U.S. donors to help Pratham continue and expand its work for child literacy and education. For more information, visit www.prathamusa.org.
Tell Kelly why you this cause!