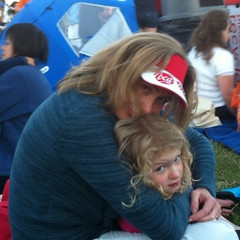 Katie
1350 from 19 donors
1 update
250 goal met!
Hawthorne's Library Reimagination
Join me! I'm raising money for the 2012 Hawthorne Library Reimagination campaign and I need your help. Hawthorne Elementary is a K-5 Seattle public school located in the Mt. Baker neighborhood. 78% of Hawthorne students qualify for free or reduced lunch and your donation will help ensure they have all the resources they need to excel.
On a visit to Hawthorne, you'll see a diverse group of excited, curious learners engaged in dance, art, and drama. You might be lucky enough to see kindergartners releasing their class butterflies or 5th graders practicing for a school play.
Hawthorne also has a school library, but it's not the one of our dreams. Outdated non-fiction teaches that Pluto is a planet, Ronald Reagan is president and that the Soviet Union still exists. High interest fiction is scarce and students often have long waits for their favorite Dora or Captain Underpants book. Lessons lack current technology and software that bring our students into the 21st century. But the Hawthorne Library Reimagination campaign seeks to change all that.
We need your help! Be part of the team that helps reimagine Hawthorne's library!
All,
Savannah has been in Kindergarten less than a week and I'm already starting the fundraising circuit for Hawthorne Elementary. First stop, the Re-Imagine Library Campaign. Hawthorne's symbol "the rising Phoenix" is fitting – two years ago this was a failing school and now it's a fighting school.
Hoping you can join us in the "fight" for getting these kiddos a better library.
Katie
Read stories of real lives changed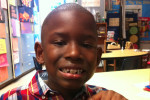 J\'Shun Writes About What He Reads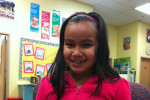 Keren Reads to Her Family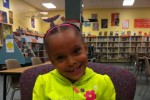 Kassidy is Reading Her Way to Vet School!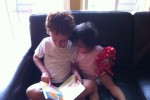 Noah reads to his little sister
Hawthorne Elementary is dedicated to providing a quality and enriching education for all students.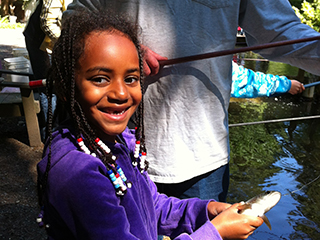 Two and a half as many Hawthorne students passed the State WASL Reading Test in 2011 than in 2010. Hawthorne Elementary seeks to keep that growth going by providing all of its students with access to rich literature, current non-fiction and relevant technology.
Tell Katie why you this cause!