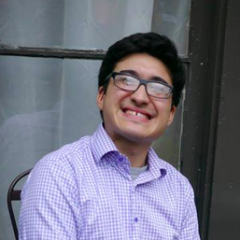 Emilio
Help Me Empower Seattle Youth with Life and Leadership Skills through the Arts.
This holiday season, I'm celebrating by supporting Extraordinary Futures, a Seattle based non-profit organization that uses dance and art to teach urban youth how to succeed in life. From setting goals, doing better in school or learning how to push themselves physically, Extraordinary Futures' programs allow youth from the greater Seattle area to build important life skills in a safe community environment. But we need your help!
For just $200, we can change the course of a student's life by providing them a full year of program access. I hope you will join me in support of this campaign by providing a donation – OR – starting your own campaign to raise $200.
I'm asking all of my friends and family to support these efforts because I believe that empowering our youth to grow and challenge themselves outside of the classroom is a powerful way to change the world. I deeply appreciate any contribution you can make to support Extraordinary Futures and to help change the lives of youth across the greater Seattle area.
Read stories of real lives changed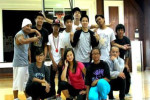 Look what you helped make possible!
About Extraordinary Futures
Extraordinary Futures uses fun, unique, and engaging arts based programs to empower urban youth to lead healthier lifestyles and to realize their full potential as leaders.
Tell Emilio why you this cause!