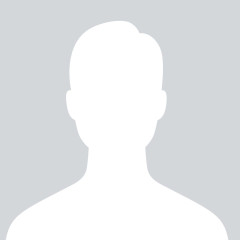 Ellen
$120 from 1 donor
$5,000 goal
I'm tired of seeing my friend cry
Dear Friend,
Over and over again I see it — parents in tears because they can't figure out why their bright child is struggling with reading. It's a code they can't seem to crack. It turns out that Dyslexia may affect as many as one out of every five human beings on earth.
That's why I'm so proud to be a volunteer at Summit Expeditionary Academy, which is piloting Dyslexic All Day, a program that is gaining national attention among the brightest in Dyslexia Education thinkers. NO bright kid should ever get left behind because they're not processing information the same as you and me.
Will you help me get funding for Dyslexic All Day?
I'm writing to ask if you'll help me achieve my goal. $24,000 in 24 days. I know we can do it. I already donated… and I'm DONATING AGAIN TODAY to bring attention to this important cause.
You can go to summit.seeyourimpact.org to donate or learn more about this program.
This is VERY important work. Please help… No amount is too small. No amount is too large. Every bit helps as we work to reach the larger goal of helping Dyslexic All Day raise $24,000.
Please help us change the lives of young dyslexics. Who knows? You may be supporting the next Albert Einstein, Winston Churchill, or Thomas Edison (yes, all were dyslexic!). For more information on how to donate, please visit http://summit.seeyourimpact.org.
Read stories of real lives changed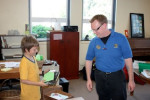 Hoping for the BEST
Tell Ellen why you this cause!