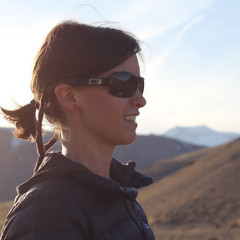 Elise
125 from 2 donors
2500 goal
Support the Doug Walker Challenge Course Project at TSS
While I never actually knew Doug Walker, his energy and spirit embodied much of what we still do on a daily basis at Teton Science Schools – connecting people, nature and place through education, science and stewardship.
I am excited to be working with an amazing team of people to fundraise and re-build the Doug Walker Challenge Course at the Jackson Campus of TSS for the benefit of hundreds of learners of all ages for many years to come.
Please help us match the initial $25,000 gift by making a gift or starting your own fundraising page and reaching out to friends, family and community members. Share Doug's story and the campaign; the more people we reach, the closer we come to re-building Doug's dream of a Challenge Course to serve the Jackson Hole community.
Thank you!
Elise
You'll see the impact of your donation on the actual recipient.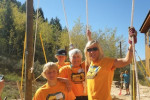 DWCC Dedication Weekend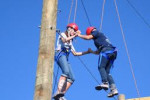 Thank you! Online Giving Campaign to Close Friday, May 10th
Doug Walker Challenge Course Community Facebook page launched!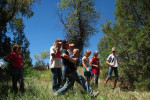 Challenge Course on the go: Outreach 'Packs' (mobile teaching kits)
Teton Science Schools: Educating for a vibrant world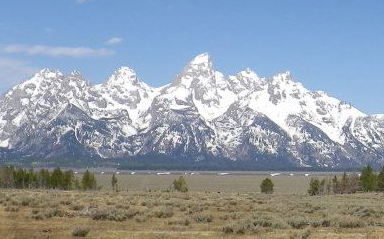 Teton Science Schools has educated, trained and inspired thousands of children, youth and adults, bringing them together through the study of nature and its extension, place-based education since 1967. Seven innovative programs serve students from across Wyoming, the Intermountain West, the nation and around the world. To learn more, click here >>
Tell Elise why you this cause!