Dell & Chad
$2,000 from 2 donors
$750 goal met!
"B" a John Hay Star by Giving to Support Kids with Tutors & Educational Programs
In Elementary school, every child should have the opportunity to get the educational support they need but sometimes that is limited due to public funding. Our John Hay Elementary School kids and community are working hard to ensure that all children have access to the tutors, educational programs, and assistance they need to be successful. Currently, John Hay Elementary has over 550 students enrolled from Kindergarten to the 5th grade. We are overcapacity and short funded. We look to you, our community, to help support where baseline educational funds fall short.
Please help me "B" a John Hay Star and assist us in meeting our goal of raising $90,000 for tutors, educational programs and in kind scholarships for kids at John Hay Elementary School. My initial ask is $15 give more or less as it goes to helping kids for a worthy cause, plus it is 100% tax deductible.
Read stories of real lives changed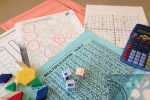 Bringing the Love of Math to 5th Graders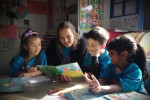 Personalized reading education makes a difference!
John Hay Foundation is dedicated to enriching quality education for all students
John Hay Elementary Foundation is a group of elected parents and faculty who work together to provide children with the best, most well-rounded education possible funding teachers, tutors, art, music, cultural enrichment programs and in kind scholarship to kids in need.
To see more information on John Hay Elementary Foundation Visit Our Website.
Tell Dell & Chad why you this cause!