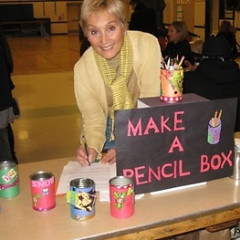 Claudette
Hawthorne's Library Reimagination
Join me! I'm raising funds for the 2012 Hawthorne Library Reimagination campaign, and I need your help! Hawthorne Elementary School, where my grandson Griffin is a first grader, is a K-5 Seattle public school located in the Mt. Baker neighborhood. Many of Hawthorne's students come from immigrant or poor families, and our donations will help ensure they have all the resources they need to excell.
If you were to visit Hawthorne, you'd experience what I do when I volunteer to teach primary level integrated art classes — a diverse group of excited, curious learners engaged in writer's workshop, math, technology, dance, art and drama. You might be lucky enough to see kindergartners releasing their class butterflies or 5th graders practicing for a school play.
Hawthorne also has a school library, but it's not the one of our dreams. Outdated non-fiction still calls Pluto a planet, says Ronald Reagan is president of the United Staates and the Soviet Union still exists. High interest fiction is scarce and students often have long waits for their favorite Dora or Captain Underpants book. Lessons lack current technology and software that bring our students into the 21st century. But the Hawthorne Library Reimagination campaign seeks to change all that.
I am asking you to consider making a gift and being part of the team that helps reimagine Hawthorne's library. Thanks — and I'll look forward to taking you on a tour of the new library!
Thanks to the generosity of so many, Hawthorne School will have a new Library!
Yes, we've made our goal and very soon all those old, out-dated books and materials will be replaced.
Many thanks. And remember, I'll take you on a tour any time.
read more updates »
Read stories of real lives changed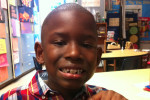 J\'Shun Writes About What He Reads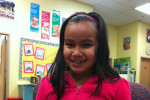 Keren Reads to Her Family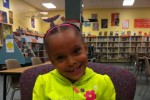 Kassidy is Reading Her Way to Vet School!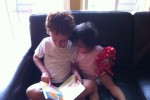 Noah reads to his little sister
Hawthorne Elementary is dedicated to providing a quality and enriching education for all students.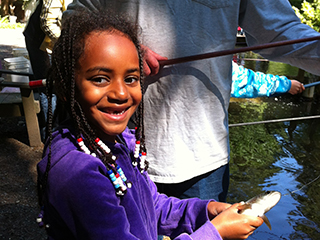 Two and a half as many Hawthorne students passed the State WASL Reading Test in 2011 than in 2010. Hawthorne Elementary seeks to keep that growth going by providing all of its students with access to rich literature, current non-fiction and relevant technology.
Tell Claudette why you this cause!