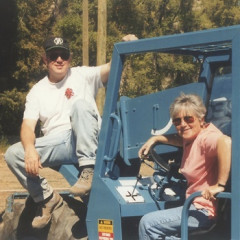 Cindy and Michael
6350 from 4 donors
10000 goal
Help me raise money to rebuild the Doug Walker Challenge Course
Doug would love this – friends, family, people who never knew him but have somehow been touched by his life and vision coming together to rebuild the course.
I spent yesterday going over the information, meeting minutes, plans for building, pictures, newspaper articles and thank you from kids who used the original course. Those of us who participated in the work day in Jackson to help with the creation will always remember the clear blue sky with hawks circling overhead. We wrote notes which were put in a tube and placed at the top of one of the high elements.
We'll repeat this on the work day for the new course.
It's hard to believe how the project is growing – from fundraising in and out of See Your Impact to offers of music and work and stories. We are so grateful to all of you.
With love, Cindy and Michael
Ways you can help:
1. Make a donation to the campaign.
2. Join me, start a fundraiser and share this campaign with friends.
The more you share, the closer we come to reaching our goal and making the dream a reality!
Thank you!
You'll see the impact of your donation on the actual recipient.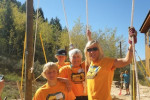 DWCC Dedication Weekend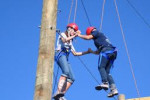 Thank you! Online Giving Campaign to Close Friday, May 10th
Doug Walker Challenge Course Community Facebook page launched!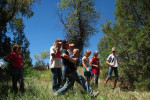 Challenge Course on the go: Outreach 'Packs' (mobile teaching kits)
Teton Science Schools: Educating for a vibrant world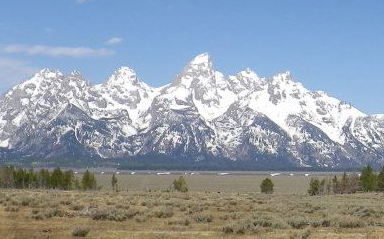 Teton Science Schools has educated, trained and inspired thousands of children, youth and adults, bringing them together through the study of nature and its extension, place-based education since 1967. Seven innovative programs serve students from across Wyoming, the Intermountain West, the nation and around the world. To learn more, click here >>
Tell Cindy and Michael why you this cause!