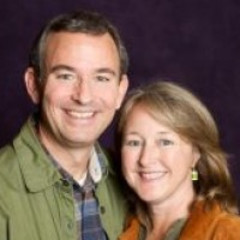 Brian & Karen
$300 from 1 donor
$1,000 goal
HOPE worldwide- International Day of Giving
For nearly 15 years Karen & I have both donated and raised funds to help HOPE worldwide, a faith-based charity that works through a network of volunteer and paid staff to bring hope and change lives of more than 2 million of the world's most poor, sick and suffering in over 70 countries.
My family and I have had the privilege of seeing a few of the projects in India, Central America and Mexico. I'm impressed with HOPE worldwide's ambition, fiscal efficiency and genuine concern for helping lift some of the poorest people in the world out of their poverty.
This year, my sons and I are running in a 10K to benefit HOPE Worldwide in Long Beach this Saturday, November 17, 2012. We would greatly appreciate your sponsorship.
Your donation toward the International Day of Giving campaign gives HOPE worldwide the opportunity to be your hands of compassion and your heart of understanding to the poorest of the poor. Thank you for your help to continue this important work! Thank you for supporting me with your donation.
You'll see the impact of your donation on the actual recipient.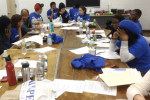 HOPE worldwide is on the ground providing support to victims of Hurricane Sandy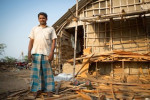 Ramesh proudly sends both his daughters to school
About our mission
Did you know….?
1 in 2 people live on less than $2 a day?  (that's less than a tall latte at your favorite coffee shop!)
800 million people go hungry every day?  (that's 3 times the U.S. population!)
1 in 6 people in the world don't have access to safe water – or even the most basic healthcare?
Nearly 1 in 4 adults in the developing world cannot read or write
HOPE worldwide is an international charity that changes lives by harnessing the compassion and commitment of dedicated staff and volunteers to deliver sustainable, high-impact, community-based services to the poor and needy. To see more information on HOPE worldwide click here »
Tell Brian & Karen why you this cause!