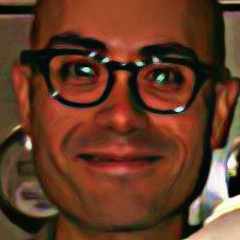 Brian
The Mission is what Matters
In 1980, the members of downtown Seattle's Plymouth Congregational Church became deeply concerned when they realized homeless people were sleeping on their church doorstep. Proclaiming that "one homeless person is one too many," Rev. Dr. David Colwell challenged his congregation to end homelessness in downtown Seattle.
Church members responded and founded Plymouth Housing Group as an independent, non-profit organization to develop and operate housing for homeless people in Seattle. Today, Plymouth is governed by a 21-member community Board of Trustees that includes two tenant representatives. Plymouth Housing Group has since grown to be one of the largest providers of very low-income housing in downtown Seattle. With over 1,000 residents and 17 retail tenants in 13 buildings.
Paul Lambros has dedicated 20 years of his life to this righteous mission. To commemorate his achievements and the achievements of all of those who would see an end to poverty and homelessness, I would ask that you donate an amount as low as $20.00 or as high as $500.00 – If you cannot afford to give, please share this with someone that you know who can. Remember, the mission is what matters.
Kindest Regards,
Brian Thomas Gaston
"Our lives are not our own. From womb to tomb, we are bound to others, past and present, and by each crime and every kindness, we birth our future."
― David Mitchell
Read stories of real lives changed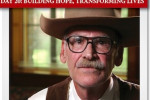 Day 20: Building Hope, Transforming Lives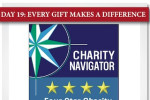 Day 19: Every Gift Makes a Difference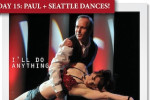 Day 15: Paul + Seattle Dances!
Day 18: Meeting Community Needs
About Plymouth Housing
Plymouth Housing Group works to eliminate homelessness and address its causes by preserving, developing and operating safe, quality, supportive housing and by providing homeless adults with opportunities to stabilize and improve their lives.
Plymouth subscribes to the "Housing First" philosophy, operating on the principle that people cannot improve their lives until they have a safe, stable place to live. Plymouth Housing Group has helped more than 3,000 people leave the trauma of long-term homelessness. To learn more about Plymouth click here.
Tell Brian why you this cause!