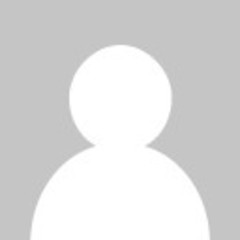 Brenda
100 from 1 donor
300 goal
Help me help Densho!
Please join me in helping Densho. For 18 years the Densho team has been collecting and digitizing hundreds of powerful stories and thousands of images of the World War II incarceration of Japanese Americans. Your support will help Densho make these materials available to students and teachers so that they can create their own documentaries.
– If you give $20 you will receive a set of five custom-made first class postage stamps created from a historic photograph from the Amache concentration camp.
– If you give $50 you will receive the stamps plus six free issues of the award-winning Asian Pacific American semi-monthly newspaper Pacific Citizen.
– If you give $125 you will receive the stamps, the Pacific Citizen, and the award-winning DVD, Honor & Sacrifice, the story of American hero Roy Matsumoto who saved his army unit in the jungles of Burma during World War II.
Densho: Preserving the Past, Inspiring the Future
Densho is a Japanese term meaning "to pass on to the next generation," or to leave a legacy. The legacy we offer is an American story with ongoing relevance: during World War II, the United States government incarcerated innocent people solely because of their ancestry. Densho uses digital technology to preserve and make accessible primary source materials on the World War II incarceration of Japanese Americans.
We present these materials and related resources for their historic value and as a means of exploring issues of democracy, intolerance, wartime hysteria, civil rights and the responsibilities of citizenship in our increasingly global society. We encourage use of these resources to expand awareness of our country's diverse history, to stimulate critical thinking, to develop ethical decision-making skills, and to help ensure that democratic principles are upheld now and in the future.
Densho website
Densho Encyclopedia
Read what teachers say about Densho's materials
The Densho website was life changing for me and my students. It is a plethora of priceless materials that help to show the incredible strength of those who lived through the camps, discrimination, harassment, and abuse can share their testimony to help this never to happen again.
The Densho website was highly engaging and informative. It allowed me to better understand and appreciate perspectives associated with Japanese Internment during WWII. Thank you for helping to bring history alive!
This really helped me explain the concepts and all the underlying issues about the Japanese incarceration in comparison to the Nazi concentration camps. It motivated all my students and even got them into debates in the classroom.
Tell Brenda why you this cause!