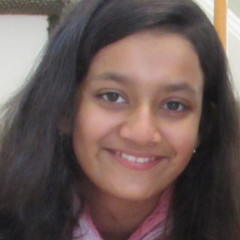 Ankita
$1,075 from 8 donors
$2,000 goal
Every book I read helps educate a child in India
Dear Friends,
I am participating in Pratham USA Readathon 2016 because I believe that all children deserve the same education and opportunities that I have been lucky enough to receive. Upon visiting a Pratham center last summer in Mumbai I was deeply touched by the effort and commitment these children and their teachers gave to learning. After my trip I knew in my heart that I wanted to do something for these children.
Pratham is a not-for-profit organization that is educating millions of kids in India since it was founded in 1995. It is very well known and has won many international awards for its work in child literacy and education. Pratham USA raises funds and awareness in the US for this important cause. Giving them an environment to grow and be educated is a privilege and I want to do whatever I can to do to make it happen. A full year of education for a child costs only 25 dollars. Please help me in my effort to bring smiles to the faces and opportunities to the lives of the children. I pledge to read at least 15 books this summer and with your support and donations we will be able to change the lives of many. Please visit www.prathamusa.org for more information.
Thank you!
Read stories of real lives changed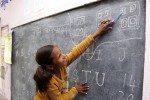 Smita loves showing off what she has learnt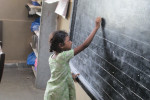 Arshiya wants to teach English!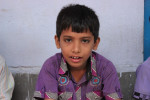 Nagaraju gains confidence!
Engineering a future for Palak
Pratham is the largest not-for-profit organization providing quality education to underprivileged children in India. Pratham uses very low-cost and scalable methods and works in collaboration with the government, local communities, parents, teachers and volunteers across the country to educate millions of children every year. Pratham's mission is "Every Child in School and Learning Well."
"Pratham USA, a 501(c)(3) nonprofit organization with a four-star rating (the highest possible) from Charity Navigator accepts tax deductible contributions from U.S. donors to help Pratham continue and expand its work for child literacy and education. For more information, visit  www.prathamusa.org or visit our page on Facebook, or Instagram".
Tell Ankita why you this cause!