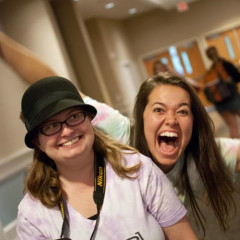 Alyssa
Help us create a safe environment to expand the [SOUP]'s school!
The Sponsorship of Orphans in Uganda Project [SOUP] was started to build a better future for the children of Uganda, and today, I am looking to further achieve that goal. Help us build a better equipped and more secure learning environment for these children, so they can have access to the knowledge and tools they need to help build and protect their community.
By donating, you help improve the school's current carrying capacity and quality of learning, allowing more students to partake in the education programs. You also help protect the students by assisting the [SOUP] in building a new security fence around the facility, to ensure that the parents can send their kids to school without having to worry about their child's safety.
By helping me meet my goal of raising $250, you equip a child in Uganda with the freedom to learn, question, and understand the world around them in a way they have never experienced before.
Brin Enterkin, the founder of the African [SOUP], invited me to join the volunteer team during my sophomore year of college. I remember that first meeting: In Abby's dorm, all lit up for Christmas, with a small group of dedicated team members exchanging ideas. I've always been painfully shy in new environments and I don't think I said more than a few whispered sentences, but the team were still enthusiastic about my ideas.
I left that first meeting feeling like I–at 5'2″ and hardly more than a kid–could change the world.
But even then, I struggle with apathy. Even then, sometimes I catch myself thinking: It's just a fence. It's just a classroom. It's just mortar and brick and wire.
But I'm reminded that this is more: This is a future.
It's safety in a country where safety is rare.
It's being nurtured and grown in a country where opportunity is not guaranteed.
It's you and me changing the world for one kid, one class, one village.
Maybe I can't change the whole world. But I can make a difference.
And in a world that grows darker not by evil but by inaction, I'll take that.
Please consider giving even $5 or $10. Even the smallest of people with the smallest of gifts can be a force for change.
Read stories of real lives changed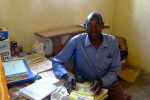 Dedicated to Success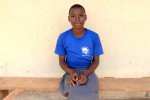 A Teacher in the Making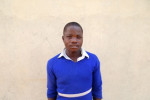 David Dreams Big
About the SOUP
The SOUP empowers children in Namtumba, Uganda through education, holistic care and micro-financing initiatives. By entrusting them with meaningful work experiences and providing 360 degrees of support through nutrition, education and health care, we hope to empower the children of Uganda to become entrepreneurial-minded and move towards sustained future employment for themselves and their community.
Check out our Website: http://theafricansoup.org/
Tell Alyssa why you this cause!