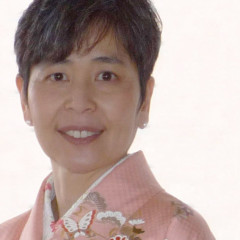 Akemi
1800 from 4 donors
2000 goal
Experience the Beauty of Noh Right Here in Seattle -- Join Me!
When I heard Munenori chant Noh phrase for the first time, I thought my heart literally trembled. His voice was so powerful, so soulful, yet so comforting. It is hard to imagine from his casual conversational voice…..
It's amazing that he has been performing Noh ever since he was two and a half years old. As one of the young masters of prominent Noh school, he could have continued his career safely in Japan. But he chose not to be satisfied with the status quo but challenge this ambitious mission; to share Noh's universal beauty with the world.
His determination has moved me to support his very effort. I'm so happy to have him and his Noh troop perform in Seattle this September. The collaboration with the acclaimed local composer Garrett Fisher is all the more exciting.
Please join me in supporting "The Beauty of Noh: Tomoe and Yoshinaka" so that this performance will be a great success! Thank you for your donation and see you at ACT Theatre in September 26-28, 2014!
Read stories of real lives changed
You have made arts news happen in Seattle! Thank you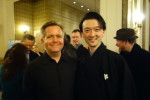 A special Noh-Opera collaboration - only in Seattle
About Japan Arts Connection Lab
JACLabは、日本伝統文化の発信と継承をミッションとして掲げ、シアトル周辺の皆様に、日本伝統文化のユニバーサルな魅力を味わっていただけるよう、地域の美術館、劇場、学校など、あるいは、地域の芸術家の皆様と協力して活動を続けています。今回の能公演は、武田宗典氏の"能を世界に広めたい"という熱き情熱を後押しする形で企画いたしました。どうか皆様も、この若き能楽師の世界への挑戦を応援してください。 
JACLab is a nonprofit corporation and registered charity dedicated to sharing the universal beauty of Japan's heritage arts with the US public. Developed over centuries through unbroken lines of master-apprentice training, these artistic traditions remain relevant for today's society. Our activities aim to inform a community that can learn and appreciate the values embodied in Japan's heritage arts.
Tell Akemi why you this cause!