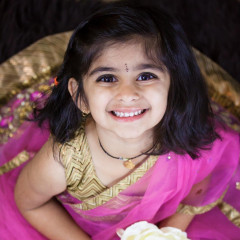 Aahana
$125 from 3 donors
$500 goal
Every book I read helps educate a child in India
Hello Everyone,
This is my first time doing a Readathon. I have just started reading this year and I simply love doing it since my older sister does too. We have been reading many many books this summer and have made countless trips to the library in search of interesting books for me.
My favorite books so far have been — The critter clubs, Rio 2, Geronimo Stilton, Junie B Jones, all the pigeon series, pete the cat, and many many more.
Please support me — Every book I read helps a kid in india.
Thank you everyone.
Love,
Aahana
Read stories of real lives changed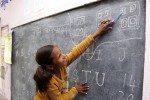 Smita loves showing off what she has learnt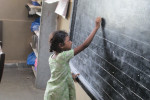 Arshiya wants to teach English!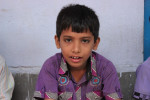 Nagaraju gains confidence!
Engineering a future for Palak
Pratham USA - Every Child In School and Learning Well
Pratham is the largest not-for-profit organization providing quality education to underprivileged children in India. Pratham uses very low-cost and scalable methods and works in collaboration with the government, local communities, parents, teachers and volunteers across the country to educate millions of children every year. Pratham's mission is "Every Child in School and Learning Well."
Pratham USA, a 501(c)(3) nonprofit organization with a four-star rating (the highest possible) from Charity Navigator accepts tax deductible contributions from U.S. donors to help Pratham continue and expand its work for child literacy and education. For more information, visit www.prathamusa.org.
Tell Aahana why you this cause!