Disease Mapping of the Future
posted June 15, 2010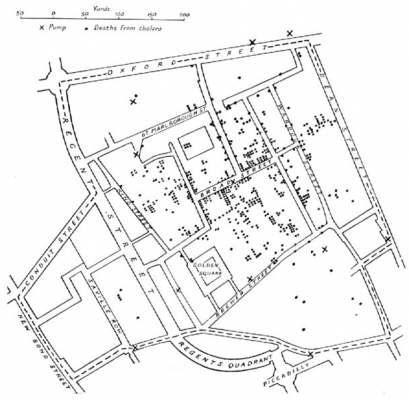 Tracking Disease
The tracking of disease is not a new phenomenon. It's only been within the last two hundred years, however, that we've used maps to help identify where outbreaks occur to try to stop them.  Modern mapping technology has improved tracking diseases in the hopes that we can better predict and plan for their effects. Several new tools have appeared in the past few years in the fight against disease that have the potential to save lives.
Search Tracking
Google Flu Tracker – Google is leveraging it's search traffic by tracking terms related to the flu such to track outbreaks in real time. The goal is to avoid a catastrophe like the 1918 Spanish Influenza. The results have been impressive with Google reporting an outbreak two weeks before the Center for Disease Control. The weakness of the platform however is that it can't tell you if people actually have the flu, only if people are searching for terms concerning the flu. It's a limitation for certain but one that can be addressed given the right formula. The situation gets a little more complicated when those with symptoms aren't using search engines to identify symptoms. In fact, Google's Flu Tracker although an incredible idea is probably best suited for areas with a high population of computer users with internet connection. So what solutions are there for populations without widespread computer use?
Epidemiological Mapping
The World Health Organization's HealthMapper program puts together data from the field into a usable disease map. By combining road accessibility, access to water, demographics, location of communities, health care and education facilities and key geographical data the program allows workers to respond to outbreaks quickly and with the proper resources. The Global Health Atlas takes it one step further by incorporating the data from the HealthMapper application into an online atlas. With 300 indicators and 20 infectious diseases it gives experts the opportunity to compare historical data locate at-risk groups and drug resistant communities and respond properly to outbreaks. Researches pinpoint data realtime with GPS devices while in the field. Another team has taken data a step further to not only try to predict future outbreaks before they happen but how the disease will respond to suppression.
Epidemiological Computer Modeling
A lot more attention has been paid to Intellectual Venture Labs' Mosquito Zapping Laser Beam than to their computer model mapping malaria. But, the modeling of the spread of malaria deserves attention based simply off its incredible potential.  Intellectual Venture Labs' computer model simulates the spread of malaria by incorporating impressive amounts and types of data. The data includes but is not limited to; geography, temperature, rainfall, malaria cases diagnosed, mosquitoes types, mosquito breeding patterns, mosquito behavioral patterns, as well as information on infection patterns and human immune responses. Most importantly the computer model has the ability to predict how the disease responds to suppression techniques. For instance, if a community is supplied with bed nets that cover 70% of the population the computer model could show that the number is insufficient and that 75% is needed for true eradication. The same principle holds true for increases in temperature or rainfall. Better yet, the model factors in cost allowing researches to determine the best and cheapest method.
Although these methods can predict and calculate incredible amounts of information about diseases they're only one step of the process. Providing mosquito nets are a vital link in the chain towards preventing malaria. A mosquito net hanging over a bed at night can save a life. Door of Hope, a SeeYourImpact partner provides mosquito nets for those in need for only $10. I encourage you to check them out and find out what you can do to save a life.
Mobile Phones and Fake Pills
posted June 9, 2010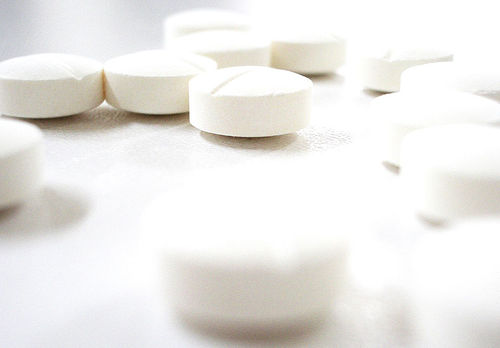 2 weeks ago what started off as research to understand malaria and it's awful effects turned into an uncovering of incredible information. From mosquito nets, to vaccines, to laser beams that zap mosquitoes I've been impressed with the advances made in technology to battle this killer. I've focused a lot on the prevention side until today when I found a post on malaria pills.
Counterfeit Pills
Unbeknownst to me one of the major problems with distributing malaria medication is that pills are counterfeited. Unfortunately, the counterfeit pill market is booming around the world. The dangers are pretty clear. Taking a pill that can treat malaria vs. taking a pill that's a placebo or even worse. So if you're somewhere in the world how do you tell if your pill is legitimate or not? If only there was an app for that…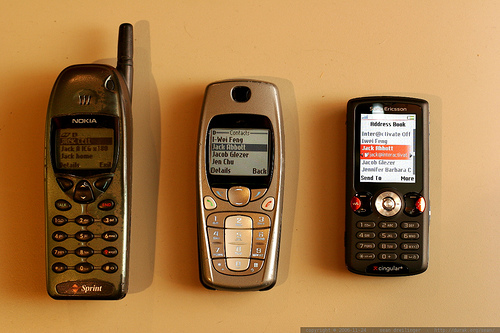 Mobile Phones used against counterfeiting
Well there is a system in development and it's pretty neat, (article here). It works by utilizing SMS technology (texting in my vernacular) and the idea is fairly simple. Pills come marked with a number underneath a scratch off. When a recipient buys a pill they scratch off the cover to reveal the number. They then text to a "widely advertised number" to verify the pill's legitimacy. The SMS travels to a data center and sends back a simple message of "OK" if the pill is good, if the pill is a counterfeit the message says "NO". It's mobile technology being used to stop counterfeit pills.
Hewlett-Packard currently has a plan to label 125,000 pills. It'll be great to see the results of their actions. I'm hoping that it works because the stats for counterfeit pills are pretty sobering. According to the London Based International Policy Network fake malaria and tuberculosis pills kill 700,000 people every year. The Policy Network included that it's the equivalent of four fully laden jumbo jets crashing every day. With numbers like that it's clear that an advance to protect people from counterfeit drugs is more than a welcome one.
What's next?
I'm really curious to watch the rise of mobile technology in developing nations. It appears that SMS is already on the rise as a vehicle for communication. I think that we will continue to see a jump in mobile phone use and in addition creative mobile solutions like the one above.
Have you seen a creative use of mobile technology in helping people?
Home Gardens and Healthy Living
posted June 7, 2010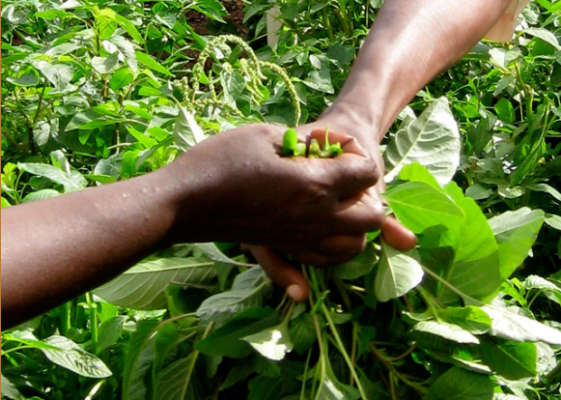 When we publish impact stories it reconnects me with our causes. I recently saw a few come in and I wanted to highlight the cause and what they're doing. What our partners Gardens for Health does is simple in it's approach. They provide home gardens for HIV/AIDS patients. I am a strong supporter of home gardens and sustainable agriculture but when I first heard this I asked a simple question, why?
Why Home Gardens?
The Gardens for Health website does a great job of drilling down into the problem. I am going to try to sum it up here. The incredible work of non-profits and organizations has made anti-retroviral therapy (ART) available and affordable across Africa. The issue is that when a patient lacks proper nourishment the ART lacks effectiveness. People living with HIV/AIDS have higher energy requirements, 10% in asymptomatic patients and 20-30% in symptomatic patients and up to 50-100% in children with weight loss. With such a lack of nutrition it is nearly impossible to stay completely healthy and avoid other illnesses. This is why Gardens for Health believes that to "tackle the HIV/AIDS crisis, malnutrition and HIV/AIDS must be addressed simultaneously."
A Healthy Movement
I think the time is right for Gardens for Health. The profile of home gardens is rising in popularity in the United States. I don't think we have to look very much further than Mrs Obama expanding the White House garden. Not only do gardens provide a sustainable method of providing food it can also be done affordably. A small donation can literally provide food for years. For me, it's a great way to give and know that you're gift has taken roots, literally!
I'm also particularly encouraged and inspired by the work of celebrities like Kimberly Snyder who show how home gardens can be grown and provide nutrition even in a big crowded city like New York. There are lessons we can learn from how impactful local urban gardens can be. I think that Gardens for Health is working with an incredible idea, it's so exciting to see the impact stories that come in!
More resources/further reading
An article about gardening and changing lives for the better would be remiss without mentioning the Rodale Institute. Their twitter handle bio @RodaleInstitute reads "We improve the health and well-being of people and the planet."They're champions of organic farming and gardening and an incredible resource for anyone interested in the same. They provide proof (they've been doing it since 1947) that agriculture can be organic and sustainable.
A Garden for Jeannette and her Family
posted June 4, 2010 by
Casey
Jeannette is HIV positive and has been on anti-retroviral treatment for four years. She has four children at home and they say their favorite vegetables are carrots and amaranth, known locally as "dodo." She said that hunger is a daily reality for her and her children, but that growing nutritious food for her family at home, will lessen this load. She is grateful for the seeds and seedlings, with many thanks to Rebecca!
Learn more about how you can impact the life of an HIV positive Rwandan! Click Here
Laser Beams that Kill Mosquitoes
posted May 28, 2010
Sometimes, my research provides an amazing glimpse into the future. While educating myself on the awful effects of malaria in Sierra Leone, I came across new technology that might prevent the spread of malaria. As a malaria vaccine is still in development and insecticides endanger the environment the team from Intellectual Ventures went in another direction…
Laser beams.
That's right, I said it. Intellectual Ventures has developed a technology that literally zaps mosquitoes out of the sky.
Before I saw the video I couldn't have imagine this, but the team who invented this is not your normal team. The Intellectual Ventures Lab is run by Nathan Myhrvold (who besides inventing machines that kills mosquitoes is a World Champion BBQer and studied under Stephen Hawking.)  The neat thing about the team is that they aren't working on any particular invention, they're figuring out how to improve inventions.
Mr. Myhrvold presented his team's invention recently at a TED talk.
Not only is the machine capable of zapping mosquitoes out of the sky it can also identify what specific insect it is and whether it is a male or female (malaria carrier) mosquito. The best part? The device is built out of common consumer electronics. Mr. Mhyrvold went on to take the demonstration one step further. Displaying a map of Madagascar he showed how over time certain areas are more susceptible to malaria. Since mosquitoes breed in pools of water malaria outbreaks occur more regularly in rainy seasons. Using the mapping feature it's possible to use the laser to set up perimeters around areas most likely to have outbreaks and in particular protect those (particularly in malaria clinics) from getting bitten again and further spreading the disease.
After watching the video it really made me think, what incredible solutions are out there that we haven't explored because they seemed too outrageous. It's people like Nathan Myhrvold and his team at Intellectual Ventures Lab that remind us that sometimes the solution may be outside the box. Particularly in the world of non-profit and philanthropy it's important that we stay inspired and never stop exploring or inventing.
Can you think of an out of the box idea that changed how you think about a problem?
Malaria
posted May 27, 2010
The Bad News? Malaria is a killer. The Good News? Malaria is preventable and curable.
You won't hear about malaria occurring in the United States as it was virtually eradicated here in the middle of the last century. Which means that many of us are unfamiliar with its terrible effects.  The elimination of the disease  in the United States was hailed as a miracle for mankind, saving millions of lives. However, the story didn't end on that happy note. The early problem solvers ran out of solutions and in some cases time. In places where malaria had nearly been eliminated it came storming back. The disease was not destroyed and today malaria continues to kill all over the world. Remember the good news up top, don't worry…it's coming.
The parasite and the mosquito.
Malaria is caused by a species of the plasmodium that's spread through populations by infected mosquitos. This parasite is equally devastating as it is debilitating. Children infected with malaria miss school and can be mentally impaired for life by the parasite. However, the good news is that we can do something. There are two ways to deal with the problem;
1. Prevention -Stopping the mosquitos
2. Treatment – Curing/Vaccinating for the disease.
I was curious to learn about both treatment and prevention of malaria. It seems that the key to stopping malaria is not any one thing but rather a combination of elements. As currently, there is no effective malaria vaccine, the World Health Organization suggests that malaria nets be used as an effective method of prevention. Nets are normally treated with an insecticide, such as permethrin, which increases the effectiveness of the net by killing mosquitos that pass through holes. After spending a lot of time researching it seems to me that the use of insecticides is probably not a long term solution due to the threat of environmental damage and in the future we will see different approaches such as Nathan Mhyrvold's Intellectual Ventures mosquito zapping laser beams. (we'll deal with this more later)
I found that prevention stood out as the first step in stopping the cycle of malaria. At SeeYourImpact we have partnered with Door of Hope out of Sierra Leone, a group we mentioned in our last post. Door of Hope works towards the prevention of malaria. By providing mosquito nets and proper nutrition for children we can stop malaria.
Do you know of any innovative organizations that are working to stop malaria?
Hope in War-Torn Sierra Leone
posted May 25, 2010
Every new partner that becomes part of the SeeYourImpact network provides an opportunity for us to learn, explore new cultures, discover creative solutions to difficult problems and engage with people creating change. We recently partnered with a group named Door of Hope, a member of the DevelopAfrica network. It's been fascinating and sometimes simply devastating to learn about the history of Sierra Leone where Door of Hope is based.
The Republic of Sierra Leone was founded in the 1971 ten years after independence was declared from the United Kingdom. Sierra Leone's rich cultural history precedes that by thousands of years however.  A country of fifteen ethnic groups and many religions Sierra Leone has historically been devoid of major ethnic divisions and religious divisions.  However, the ability of Sierra Leone to bring together various ethnic groups and religion peacefully could not stop warring political factions from destroying the country.
A Country Torn Apart by War
In 1991 a Civil War which would last the better part of a decade began. The war wreaked havoc on Sierra Leone's people leaving an estimated 75,000 dead. Infrastructure was destroyed and Sierra Leone quickly became one of the poorest countries in the world. After the Civil War ended in 2002 Sierra Leone began the long slow process of healing. Today the country is steadily rebuilding and growing. Despite this growth Sierra Leone ranks as the third lowest country on the Human Development Index and seventh lowest on the Human Poverty Index. Noted for it's considerable education achievements and entrepreneurial skills before the Civil War, Sierra Leone is now fighting a different battle now, to keep students healthy and in classrooms.
The future of Sierra Leone
Door of Hope was founded by an elementary school teacher, Joshua Sandy, who noticed that students (particularly girls) in ill health were dropping out an a high rate. Joshua knew that the future of Sierra Leone resides within the children and he decided to do something about it. With meager resources he brought together like-minded community members to help meet the health, nutritional, and educational needs of vulnerable and under served children. Their mission "to build communities where all would have equal opportunity to live a dignified life and have access to available resources that will make them the best they can be." Today Door of Hope provides the opportunity to change a life through a simple gift. Healthy students are a vital part of the future of Sierra Leone
Has someone in your community brought together resources to solve a problem? How did they do it?