Josiah's Lemonade Provides Clean Water
Recently we had a parent write in with a touching story and photo about her son, Josiah, and how he wanted to make his impact on the world. We are happy to share Anne and Josiah's story below…
Our son, Josiah, read a book recently about kids selling lemonade in their neighborhood for a quarter and he got inspired. But I hesitated… did I really want to spend a Sunday afternoon hawking juice for what would amount to only a few bucks?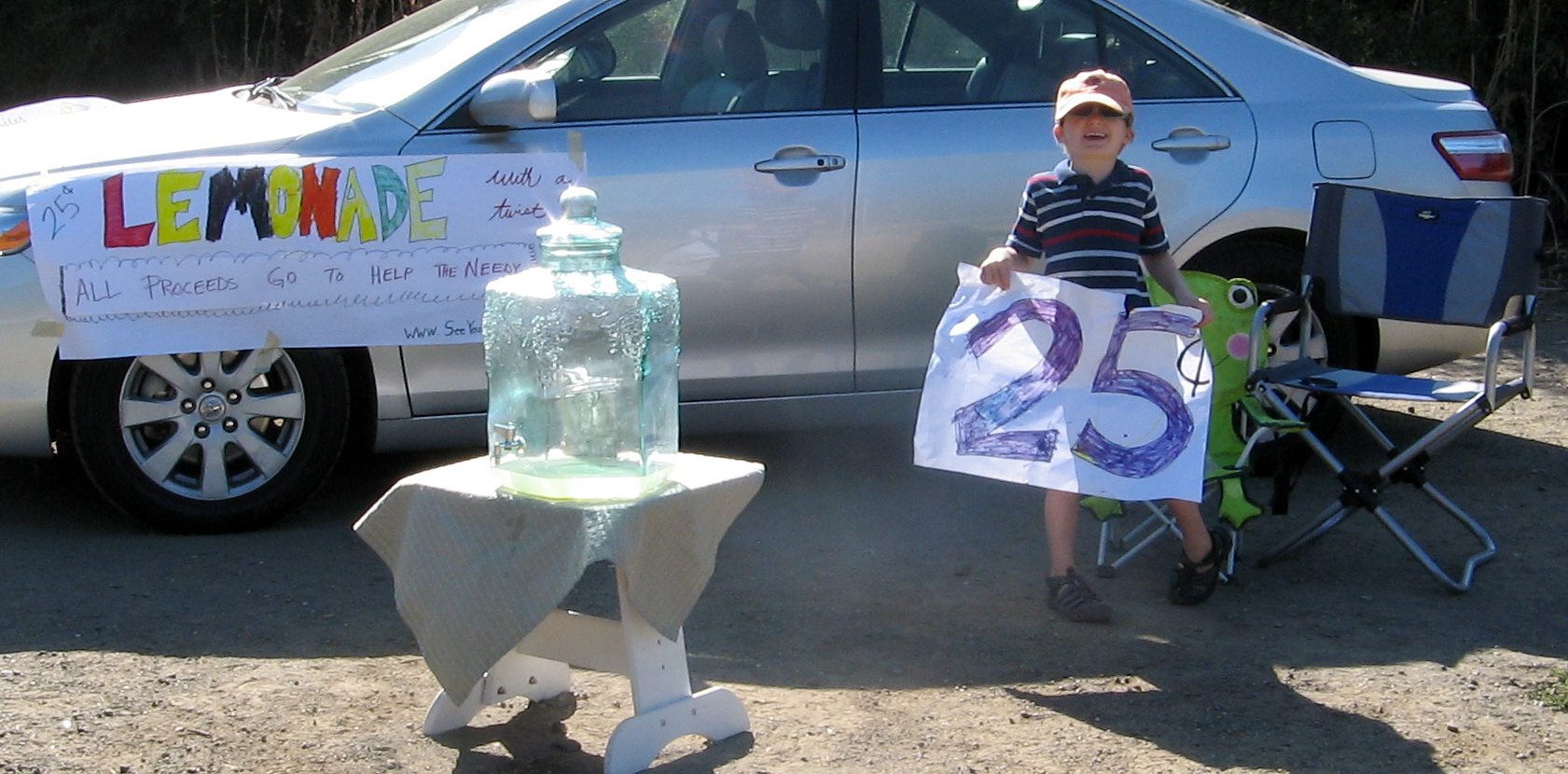 We decided to improve upon the game and showed him the SeeYourImpact.org website–how, for only a few dollars, we could do something BIG to improve a person's life. Josiah got really excited that in one afternoon he might be able to get someone books to read or clean water to drink; so we made a sign, mixed the juice, and baked some cookies.
For three hours, Josiah stood at a busy street corner in our neighborhood waving his sign and smiling at drivers while shouting "Lemonade, 25 cents!" Once people stopped, he told them he was raising money to build a well in Laos.
He loved clicking on the tab to buy clean water, and especially loved seeing the family's picture two weeks later when they wrote him a thank you note. My husband and I are thrilled that this has Josiah both excited about giving to others and grateful for even the simple things he has, like clean water. He is already planning his next lemonade stand. Josiah is five years old.
At SeeYourImpact, we call the updates we send for each gift Impact Stories. It's great to see these result in even more Impact Stories when they reach home.
3x Fewer People Using 8x More Water
Providing clean water to a man, woman or child who has never had the luxury of taking water borne illnesses for granted is one of the greatest gifts anyone can give. In Africa water borne illness accounts for more than half of all visits to the hospital and kills millions each year. But, that is only scratching the surface of the tragedy, many people who don't have access to clean water sources are forced to buy bottled water which typically costs at least five times as much as clean tap water. It is estimated that it would only cost 1.7 billion dollars more each year to provide clean water worldwide.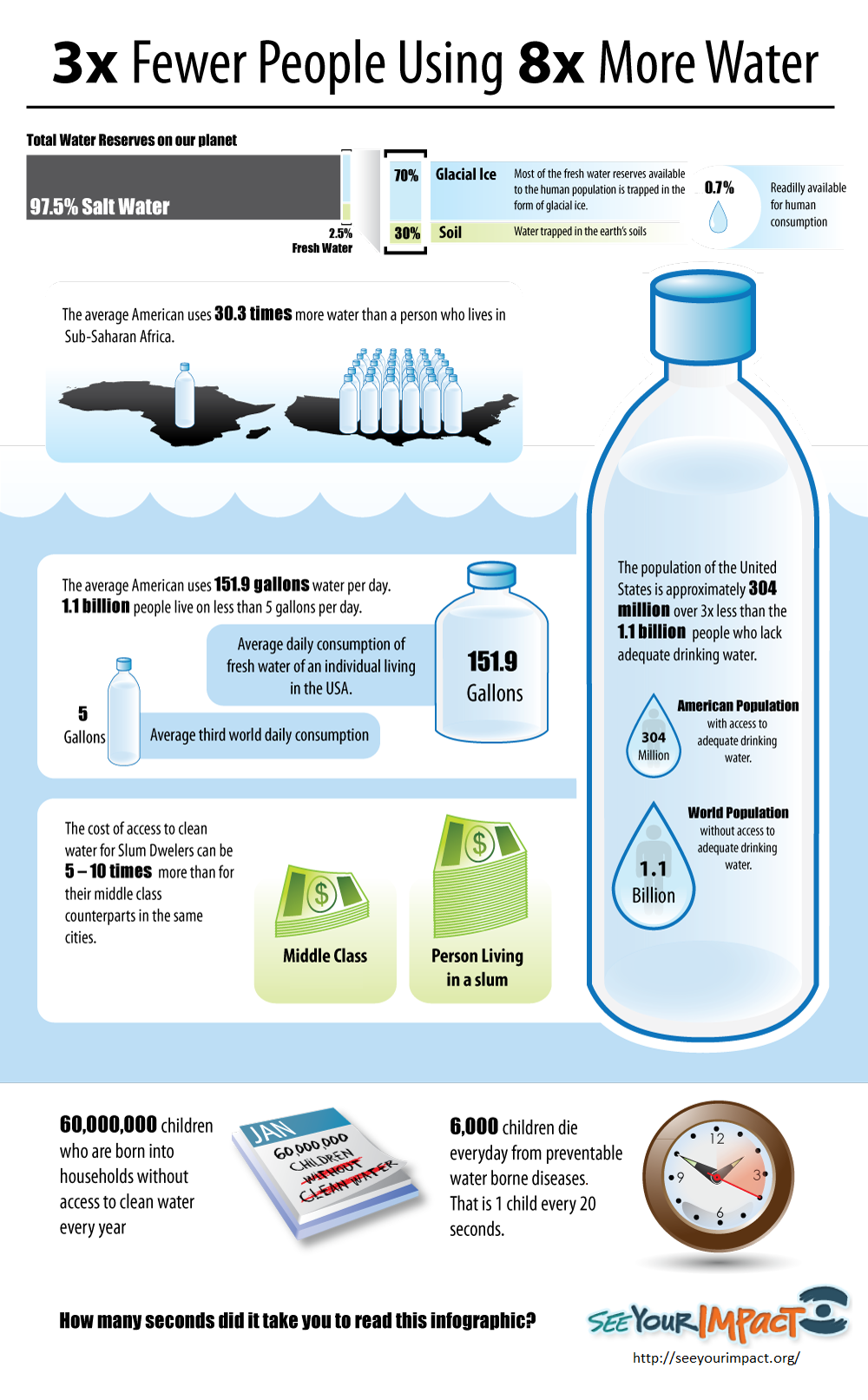 SeeYourImpact and our partners help empower families and villages by providing clean sources of water such as wells and water filters. Find out more about SeeYourImpact and clean water.