Robert
$3,025 from 27 donors
$10,000 goal
Be a Champion for WAAA and Walk With Me
As many of you know, my son Aaron was diagnosed with Autism at the age of three. Aaron is a wonderful kid, and if you have ever met him, you will never forget him. His world centers around Mario Brothers, and he endears himself to almost everyone he meets. He is friendly and kind. However, he wasn't always this way.
Ever since his diagnosis we have had a long, hard fight with the people you would always think were on your side. We have had constant struggles with teachers and the school district, and we have been denied insurance coverage for many of the therapies designed to help kids like Aaron. Fortunately, over the years we were blessed with an income that could help pay for some of those key therapies. During the real estate down turn, we had to give up many of these important therapies, and we could certainly see the difference.
These therapies did wonders for Aaron. It helped him deal with anger, sensitivities, allergies, noise, and so much more than I could ever describe in a letter. I can say that without this help, Aaron would be a much different boy. We thank God for the progress that he has made.
Most people cannot afford private therapy for their children with Autism, and most parents cannot afford the legal council it takes to fight for their children's rights inside their school district. The situation has become dire, and something needed to be done.
WAAA was formed to help out the Autism Community. We are a group of parents, attorneys, relatives, and concerned citizens who want to change how the world is treating people with this disorder. The changes we have already made are incredible, and we have just begun. One area we are working on is to change the the policies of school districts in the state of Washington so that they can no longer restrain, handcuff, taser, beat, or isolate disabled students simply because they act in an unusual manner. It is hard to believe it is true, but chances are high that your school district has this policy. If you want a copy of it, let me know and I will send it to you. The craziness needs to end.
If you can walk, donate, or help out in any way we would certainly appreciate it. Thanks for reading this far.
Rob, Renee, and Aaron
Help fund the thousands of WAAA Families & Individual Advocacy insurance appeals, and IEP Supports WAAA provides
Thanks to the generosity of people like you, WAAA has been able to accomplish so much in the past year. We empowered 2,455 families through counseling, trainings and resources to secure treatment funding through private insurance and to secure effective services in public schools throughout the state. We made headway with the Office of Insurance Commissioner to issue regualtions on how insurance companies should cover autism spectrum disorders. We advocated for better training and a career path for para-educators as well as 1.256 million dollars in funding developmental and autism screening for toddlers suspected of having autism.
See more at http://www.washingtonautismadvocacy.org/updates/get-involved/.
WAAA is a 501c(3) non-profit organization. Your contribution is tax deductible. Tax ID 35-2440624.
About Washington Autism Alliance & Advocacy
Washington Autism Alliance and Advocacy (WAAA) is fortunate to be a part of a community of organizations in Washington supporting families in unique ways. What differentiates WAAA is that we ensure all the services families depend on are funded in a meaningful way.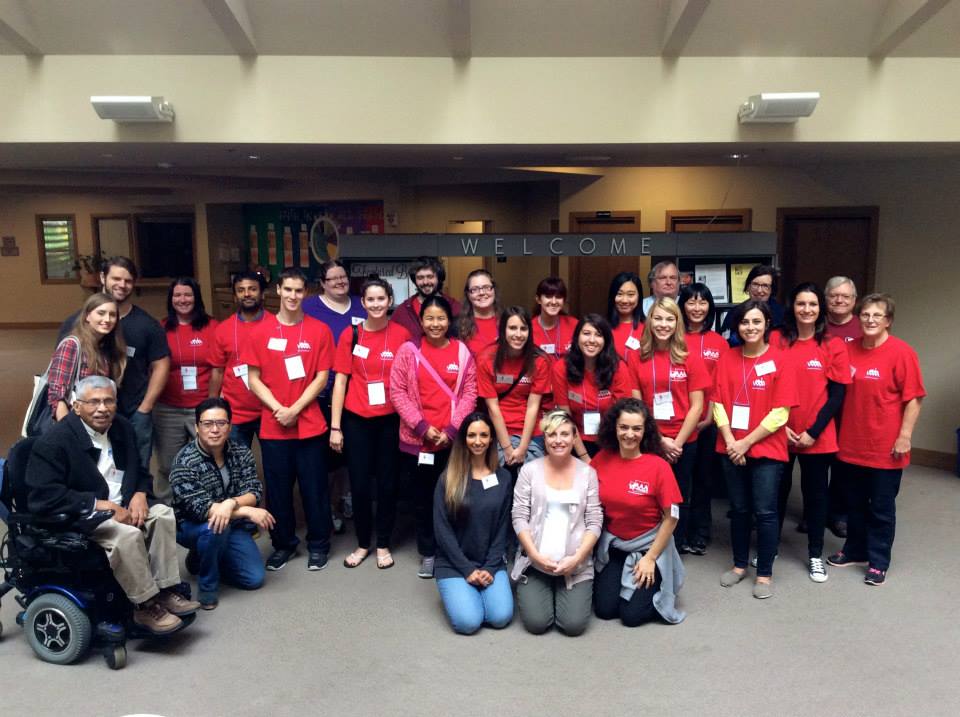 At WAAA, we provide crucial resources while enhancing our community and advocate for implementation of key legislation to benefit the community. WAAA provides the largest collection of resources available in the state to children and their families living with ASD.
We educate families on critical services and benefits for their children and provide access to a statewide resource directory. WAAA hosts specific training workshops, private counseling, and assessments. We review and evaluate Individualized Education Plans, school performances, analyze insurance plans and prescribed treatments, and assist with challenging and unlawful denials of insurance coverage. We pair families with an Advocacy and Resource Coordinator, who helps each family or individual to access the benefits and services they need and deserve which also includes assistance for Autistic adults and self-advocacy.
WAAA has worked since 2007 to remove barriers to insurance coverage of effective treatment for ASD in Washington State, and with the incoming Affordable Care Act transition and the critical support from the WA State Legislature, 2015 will be our most significant year yet.
Read more about WAAA and the Families we have helped here: http://www.washingtonautismadvocacy.org/updates/stories-hope/
WAAA is a 501c(3) non-profit organization. Your contribution is tax deductible. Tax ID 35-2440624.
Tell Robert why you this cause!