Nicole
$740 from 17 donors
$1,000 goal
Walk with me and my son through this journey with autism
Hi,
I am Nicole and I am a mother of a smart and wonderful 7 year old son, Ethan. Ethan is my pride and joy and I was excited to finally meet him and hold him in my arms. The moment I held him I knew that I would love Ethan for the rest of my life and nothing would ever matter. Ethan was so precious and the very first moment he looked into my eyes I knew that I had a bond with him and he claimed me as his mother. His eyes were looking at me with a newborn curiosity and Ethan put his faith in me the minute he looked into my eyes.
I was proud of Ethan and I spent a lot of 1:1 with him on my days off. We would play, read books, and do flash cards. Ethan loved learning and his favorite part of spending time with me was when he was able to answer me the questions on his flash cards. I was not teaching Ethan early, Ethan wanted to learn at a early age. Ethan had a couple of friends that we would hang out with and he would enjoy his time with his friends. Ethan loved to go on walks to the park and it became one of his most favorite adventures during the spring, summer, and early Fall. Ethan would rarely have temper tantrums and we did not experience much of the terrible parenting ages with Ethan. I would say Ethan was a easy going child. Once Ethan got his food, he would be happy. He would be given the opportunity to nap on time and he would be the happiest baby on the block. Ethan took 3 naps during the day. He loved his sleep. Ethan loved his baths. Overall Ethan was one of the happiest babies I knew.
When Ethan's baby sister was born, Ethan was happy, but we started seeing Ethan regressing. At that time Ethan was only 2 and had a new sister. Ethan had over 500 words but was unable to communicate his needs and would start getting frustrated.
Ethan started preschool in the fall of 2011 at our neighborhood school. The first day of school was great and Ethan did fine. Ethan was going to preschool part-time and Ethan started getting very disregulated as time went by. We would get emails from his teacher mentioning to us that Ethan is having a hard time in class, sitting down, and with his behaviors. His teacher was trying to work with Ethan, but Ethan was unable to adjust to the structure and a classroom of 26 kiddos. A couple months into preschool, Ethan's teacher asked if we could have Ethan observed by a specialist. She had concerns for Ethan and wanted him to get additional help.
We started the observation process, and the week before Christmas break 2011 we met with the school. I would never forget the words, "I am concerned and there are "Red Flags" and concerns for "AUTISM." I remember that afternoon and my heart just melted with sorrow. Tears came down my face and I was speechless. She handed us a paper and gave us a list of providers that could get Ethan evaluated. There was over 25 providers on the list and all of them, but one had a waiting list of over 10 months.
Andrew and I drove immediately to the clinic from the school. It was less than a 10 minute drive. We looked at the building but just sat in our car. Andrew finally took out his insurance card and stepped out of the car and went in. I was in the car crying and worried. Less than 5 minutes later, Andrew came and told me that we have an appointment next week to see a doctor.
After a few weeks of evaluations, our doctor sat down with us and went over Ethan's evaluation. The time came for the diagnosis, and he said "Ethan has Autism." The moment I heard the words, tears came down my face and I felt pain all over my body. So many things was going in my mind of what is next and how can I help Ethan and what will his future be. My precious boy who I want to protect for the rest of his life will need all the support I can give him. I was angry at myself for a long time. I went through the denial, grieveness, and I have finally in the last 3 years been in the acceptance phase.
This journey will be a rough one, but I am here for Ethan.
I am an advocate and a mom and I will make sure that every child with autism gets the respect they need. Adults in this society have to teach the culture of acceptance for all before the children learn them. We need to understand that if we ignore and not accept others in our society, our children will learn to ignore. So please spread the word and educate everyone to learn and educate themselves of neurodiversity. Young children are so accepting and they learn to live in an inclusive environment if we teach them. People with autism have so much to give and share.
Our fundraising event, "WAAAlk For Our Champs," celebrates the milestones and achievements for our loved ones affected by Autism. But our work is far from over. We need to ensure there's an adequate network of qualified providers who will provide these therapies. Every dollar I raise helps our role in improving access to Autism benefits across Washington State and other statewide advocacy and reform projects. The funds we raise provide a lifeline to families in need.
I hope you can help us this year! Your support and donation will help WAAA help the thousands of families who need advocacy. If you can donate AND walk, even better! Won't you help Washington Autism Alliance & Advocacy? Every donation and gift big or small will make a huge difference! Please take the time to join the team or donate!
Help fund the thousands of WAAA Families & Individual Advocacy insurance appeals, and IEP Supports WAAA provides
Thanks to the generosity of people like you, WAAA has been able to accomplish so much in the past year. We empowered 2,455 families through counseling, trainings and resources to secure treatment funding through private insurance and to secure effective services in public schools throughout the state. We made headway with the Office of Insurance Commissioner to issue regualtions on how insurance companies should cover autism spectrum disorders. We advocated for better training and a career path for para-educators as well as 1.256 million dollars in funding developmental and autism screening for toddlers suspected of having autism.
See more at http://www.washingtonautismadvocacy.org/updates/get-involved/.
WAAA is a 501c(3) non-profit organization. Your contribution is tax deductible. Tax ID 35-2440624.
About Washington Autism Alliance & Advocacy
Washington Autism Alliance and Advocacy (WAAA) is fortunate to be a part of a community of organizations in Washington supporting families in unique ways. What differentiates WAAA is that we ensure all the services families depend on are funded in a meaningful way.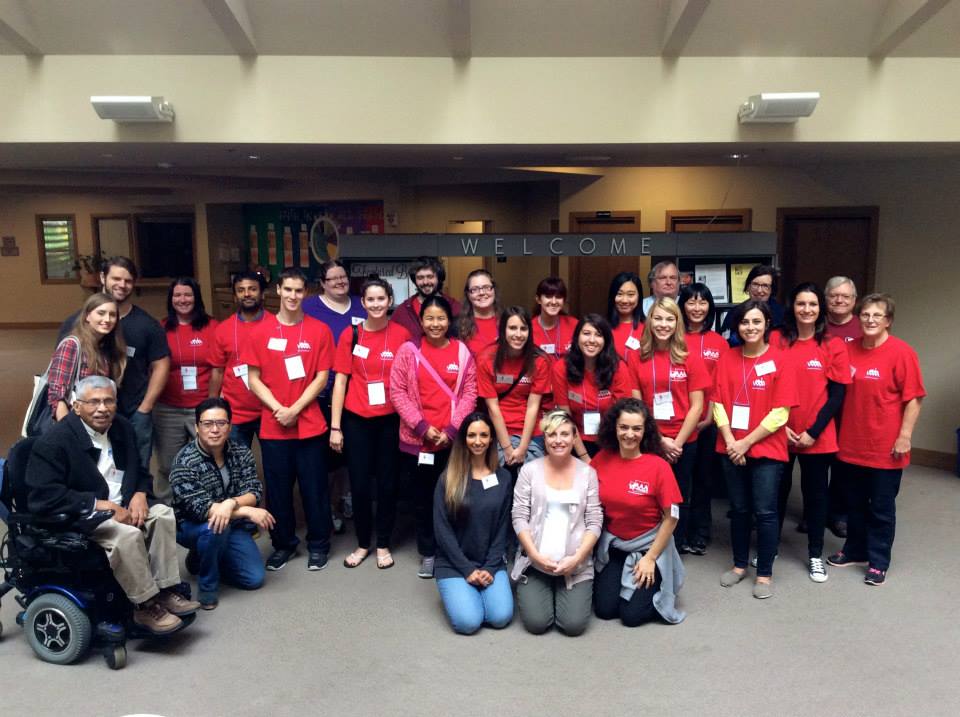 At WAAA, we provide crucial resources while enhancing our community and advocate for implementation of key legislation to benefit the community. WAAA provides the largest collection of resources available in the state to children and their families living with ASD.
We educate families on critical services and benefits for their children and provide access to a statewide resource directory. WAAA hosts specific training workshops, private counseling, and assessments. We review and evaluate Individualized Education Plans, school performances, analyze insurance plans and prescribed treatments, and assist with challenging and unlawful denials of insurance coverage. We pair families with an Advocacy and Resource Coordinator, who helps each family or individual to access the benefits and services they need and deserve which also includes assistance for Autistic adults and self-advocacy.
WAAA has worked since 2007 to remove barriers to insurance coverage of effective treatment for ASD in Washington State, and with the incoming Affordable Care Act transition and the critical support from the WA State Legislature, 2015 will be our most significant year yet.
Read more about WAAA and the Families we have helped here: http://www.washingtonautismadvocacy.org/updates/stories-hope/
WAAA is a 501c(3) non-profit organization. Your contribution is tax deductible. Tax ID 35-2440624.
Tell Nicole why you this cause!