Mark
A small contribution will make a large health impact on the lives of these children
My Dear Friends and Colleagues,
I have had several opportunities to work as a volunteer with MEDRIX, a small Washington based nongovernmental organization (NGO) , teaching mental health professionals in Vietnam. MEDRIX also helps address other public health issues, such as the lack of clean water and basic hygiene practices for many children in rural areas Central Vietnam. MEDRIX staff and volunteers have developed "low tech" and low cost equipment to purify water at site it is consumed, such as rural schools, as well as training in hygiene and public health practices. This means small contributions can make a large impact, as well as any contribution goes to direct services, not a bureaucracy.
Today, I am asking you to consider joining MEDRIX's campaign to help change the lives of these children and their families a world away. In the rural schools of Vietnam, children not only have limited access to clean and safe water, but they must also be taught to understand why clean and safe water is so important. A water filtration system is only a part of this project. Learning to practice family hygiene is key to the success of the project. Village children are taught how to wash their hands with soap, encouraged to practice disease prevention by washing their hands before they eat and after they use the bathroom, and to learn how to use a toothbrush to keep their teeth clean. Such simple tasks and knowledge that many of us take for granted.
Here is your chance to be a part of continuing the education in these rural schools. I hope you will join me in making an impact. One filtration system in one school will help reduce the incidence of disease among students, encourage proper hygiene, and give the people of the villages something to be truly proud of. Together, we can make this happen and create healthier lives for people in desperate need.
Together we can change the lives of kids in need!
I hope you will consider joining me in making a contribution, no matter how small with confidence it will make an impact.
Sincerely
Mark Leveaux
MEDRIX improves lives in Southeast Asia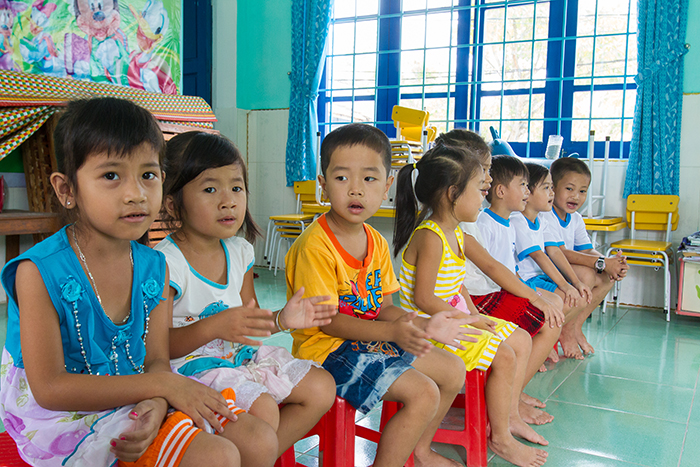 MEDRIX (Medical, Education, Development Resources, International eXchange) is a 501(c)(3) non-profit organization headquartered in Redmond, Washington, and a non-government organization (NGO) in Vietnam. Officially incorporated in April 2000, MEDRIX has been serving the people of Southeast Asia with medical, education and water related projects for more than 10 years. Our mission is to save lives and improve the quality of life in Southeast Asia by providing medical, educational and development resources through international exchange.
MEDRIX serves ethnic minority people groups in Central Vietnam, by providing improved primary care, education in health and sanitation, and access to safe drinking water. We strengthen the capacities of Vietnamese healthcare professionals to more effectively care for their own communities. MEDRIX serves people of all ages, but has a particular focus on women and children.
MEDRIX has developed strategic partnerships, both in the US and in Vietnam, to identify the needs in Vietnam and to implement sustainable solutions. MEDRIX accomplishes these goals through the following endeavors:
Health and hygiene education for children in hand washing, oral care, and nutrition.

Providing children from disadvantaged families with heart surgery.

Safe drinking water, education and resources to benefit children, teachers, healthcare workers, medical professionals, and patients.

Providing education for women in nutrition, food preparation, and health and hygiene during pregnancy.

Professional education and training in early intervention in childhood diseases, infectious diseases, nursing assessment, and English medical terminology.

Study abroad opportunities for medical, nursing, engineering, and other student groups; providing an international perspective and cross-cultural competency.

Continuing 12 years of hospital, university, and village health clinic partnerships.
For more information on MEDRIX, please click here.

Tell Mark why you this cause!