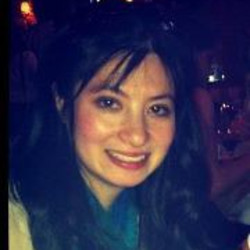 Making a Difference with Friends and Colleagues
I rarely celebrate my birthday, but this year I decided to change that. With a keen interest in social impact and the developing world, I wanted to find a way to make a tangible difference in the midst of a busy schedule.
So I invited my friends and colleagues at Amazon.com to a celebratory happy hour, and I invited anyone who was interested to join me in donating the cost of my birthday drink (~$4) to SeeYourImpact.
My goal was to raise $20, and I ended up raising over $350, thanks to my fantastic and generous friends and colleagues!
So, here's to you. Huge thanks to:
Uyen, Kimberly, Brady, Brian, Robert, Courtney, Jessica, Clover, Andy, Lara, Fang, Christie, Ripley, Sandi, Gabi, Daniel, Tracy, Grace, Lauren, Jenny, Rodolfo, Fran, Meredith, Mani, and Davide.
You guys are an inspiration, and you rock! Together, we're making a difference. Thank you!
See the impact of your donation on the actual recipient
Gillian
and 5 others gave a year of meals
Ranjana is no longer chronicly sick
Twelve-year old Ranjana is the second of her parents' four children. She and two of her siblings are mentally challenged and have very low IQs. Despite this, Ranjana studies in the 5th standard in a mainstream school and tries hard to please her teachers by working diligently and never missing ...
read more
Pleasant Dreams for Five Schoolchildren
Trio Brought Together By Kindness
Salamatu dreams of becoming a doctor!
Hema is meticulous and clean
Rani's parents are keen that she be educated
Dharmendra wants to protect people when he is grown up
Dullo aspires to become a leader in her community
Guddu dreams of joining the Army
Ratnam can see better now
Satyavathi can manage her own chores at home
Arjunamma can now see better
Lakshmi Tulasamma can see better and happy because of your kind donation
Suryakantham can continue living with dignity in her old age