The Power of Education in Guatemala
If you're a frequent donor at SeeYourImpact.org I bet you noticed the number of gifts expanding in Latin America. Recently, I visited a few of our charity partners in Guatemala and met personally with children who have been helped through SeeYourImpact.org.
When thinking back on the trip, it's the children that are engraved in my memory. Everywhere I went I noticed a large number of children working by peddling on the streets, tending stalls in markets, working in their parent's bodega, helping at a restaurant and farming in rural villages.
Most businesses relied on the help of the entire family. The kids ranged in age; generally once kids were old enough to count they were part of the labor force.
Empty schools
During my visit, teachers working for the Ministry of Education were on strike. Did this impact my perspective? Yes, some schools were closed in the areas that I visited. In fact, we were unable to visit a kindergarten in a rural village in the District of Chimaltenango because the classroom was empty.
Who wants to visit an empty classroom? I believe that the strike increased the number of children that I saw working, but in a country where only 23% of adolescents attend secondary education I'm not sure if this was the main factor.
Lives changed
I visited five schools and spoke individually with 25 students. I was impressed. The kids were driven and realized how lucky they are to have the opportunity to continue their education. I visited schools in Guatemala City, the City of Chimaltenango and in rural villages with only 100 families.
I was extremely fortunate to meet Edwin, a student studying architecture in Chimaltenango. Edwin shares a one room flat with his brother a few blocks from school. The rest of his family lives in a village with 25 families four hours from his school. When he was younger Edwin walked a few hours to attend grade school because bus service is sporadic in his small village. Most of his classmates in school ended up working when they finished grade school because his community does not have a high school.
Now, he is studying architecture at a vocational school and aspires to become a draftsman after graduation to help support his family. In this picture he's standing in front of a model that he created as a class project. Edwin grew up 8 hours from a skyscraper and has only been to Guatemala City once!
How can you help?
We work with a number of charity partners supporting education in Guatemala. When I was there, I saw first-hand how your small gift has changed lives.
Today, you can change the life of a girl in Guatemala City or help children like Edwin living in rural villages. Together we can provide educational opportunities that would ordinarily be out of reach.
Why Give in Hard Times?
This is a guest post by Erin Turtel, a writer, active volunteer and art instructor, who shares from her heart on why giving matters – even in the hardest personal times. You can follow her on Twitter.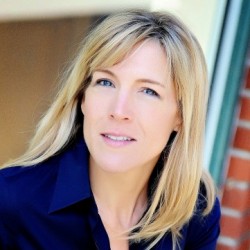 Ahhh…Summertime, and the living is easy…The heat of July brings with it an impulsive rush to the beach , lovely lazy baseball games, delicious scent of freshly cut grass, joyous romps through backyard sprinklers, and of course, more chances for barbecue, burgers and beloved ice cream. Not to mention flip-flops. A welcome escape. As we enjoy the company of family and friends, the thought lingers in the back of many minds…will we be able to cover the mortgage this month? Should we really be going on vacation?
As I sit at my kitchen counter, scanning job sites on the internet, I wonder when this sluggish economy will break free – and give me a break. So many friends and neighbors getting laid off – hard workers, straight shooters, bright and interesting people…no real reason other than the bottom line. Money is tight, all around – from businesses to breakfast nooks.
Easy for anyone to fall into a bit of blue. Self-pity. And with good reason. So how do we refocus? How do we regain the energy necessary not only to move forward, but to succeed in the face of hardship? How do we begin anew? Give it away. Give the pity away. Give hope. I gave mine to SeeYourImpact.org.
Look around. If we break out of our shells, our cocoons, our safe harbors – what happens? Look around and see… feel… how fortunate we are. Truly. And then give it away. Even if you have "nothing" to give, give it away. Feels absolutely amazing.

Gratefulness, once embraced, changes our entire outlook. Oh my goodness, am I ever blessed. Or, lucky. Whatever you want to call it. No job, losing my house, even a trip to the food bank – where I once was the biggest and most frequent donor. Hard. Seriously hard. But Lucky.
What occurred to me as I drove away with literally a trunk full of staples was: how fortunate we are to have these resources, to have this support system. Friends have pitched in, too – with childcare, dinners, gift cards, treats and adventures. Times are hard for everyone, and yet we still have so much to give – all of us.
I not only found an enormous outpouring of support – but discovered first-hand the great importance of community infrastructure designed to bolster people in my situation. My community just knew. They were aware. They opened their eyes, and their hearts. And gave without strings. I was floored, stunned by the outpouring of love I'd received. But I didn't know how to give back. Thank you notes, of course. Volunteering, absolutely. But how to provide this sense of security – this gift of hope – to someone else like me?
When freed from my self-pity, it finally dawned on me, that this amazing safety net doesn't exist in many places across the globe.
Its not usually top of mind, but here in the U.S. we have a tremendous support system to fall back on in tough times. Most of us have trouble swallowing the idea of taking unemployment insurance, or going to a free medical clinic – or even accepting dinner made by a neighbor. But its there, all around us, ready. All the time.Not so in Sierra Leone. Or Nepal. Or even Guatemala.
When I opened my eyes, the question of how to demonstrate my gratitude suddenly became obvious. Something new. Something that would spread the gift of hope I was so blessed to experience. Give it away. Though a part of me felt I shouldn't continue donating in the face of so much hardship within my own household – "God helps those who help themselves" came to mind – I realized that here in America even those of us scraping by can still share.
And in giving we can all thrive. A small gift – just a few dollars – can have a tremendous impact for a family in a developing nation. Though I'd been searching for quarters on the floor of my SUV to cover gas just a few weeks prior, my decision to give $10 to SeeYourImpact lifted the yoke from my back, opened my heart to happiness, and most importantly helped another human being facing hardships I knew I'd never encounter.
In being a support to someone else, you bolster your own strength and glean inspiration. But the best part – you make a real tangible difference. Be a pillar, even when you are worried about your own. Save a life, spread hope, make an impact.
Results from our Social Media Day Campaign
Our social media day campaign with Mission Hot Mama was a great success. Our goal was to get this article and the hashtag #impactmamas retweeted at least 200 times. In the end, we generated 392 retweets in a 24 hour period, and the tweets themselves reached over 500 thousand people. We're even the top search result on Google and Bing on "assist a mom".
We even trended as breaking news!
We had support from a cross-section of people: nonprofit supporters, technology enthusiasts, business professionals, and celebrities.This project was significant for many reasons. We tapped into the tremendous power of social media and connected with people on the world stage. This gave a huge audience to the work that SeeYourImpact.org and Mission Hot Mama do for mothers everyday. Indeed, what we did together also put a spotlight on the empowering work we do individually.
But this is just the beginning. We will team up again in the future on social media campaigns to raise awareness and bring attention to causes. Continue telling everyone about our global efforts. Together, we can use our influence to make a big difference, and and more important, a lasting impact.
Thanks  for all that you do!
The SeeYourImpact Team