This Earth Day, give gardens to families
As a mom of three, I know the power of a great deal. That's why I was so excited when I heard that zulily wanted to celebrate Earth Day with SeeYourImpact.org. Who understands the needs of children and families better than moms?
If you are not familiar with zulily and you're a mom, familiarize yourself quickly. You'll be happy you did. zulily is a fabulous new online store offering daily deals for moms, babies and kids.
Here's what the team at zulily has to say about their Earth day goal:
With Spring finally showing up across the United States, we can't help but let our minds wander outdoors. In our backyards, kids playing around, planting and digging around in the vegetable garden, grilling on the barbecue. Can you picture the scene?
Now, imagine this: no garden, no barbecue. In fact, your kitchen cabinets are sparse, and you might not even have enough food for dinner. Unfortunately, this is the reality of families all over the world; and we want to help.
In honor of Earth Day, we have teamed up with a great company called SeeYourImpact.org to bring home gardens full of fresh, healthy food to families all over the world. Check out our page here, where you can gift a garden, read more about our partnership and read about some of the families who have received their garden gifts.
Giving a gift of a garden is beneficial in so many ways. The help you'll be providing to a family in need is monumental, and will change their life. In addition to providing food, you'll allow families to focus on what's important: education and a bright future for the children. Not only that, but you can teach a valuable lesson to your little ones as well.
Around 2 weeks after your donation, you'll receive a unique story about the family you helped. Sharing this story with your own family allows for discussion on the importance of appreciating what we have, and giving to others.
We gifted a garden to a family in need, and we hope you'll join us in doing the same. Share your stories and photos with us; we can't wait to meet these amazing women and children you'll be helping.
We hope you'll join zulily and help families enjoy a new harvest this Earth day!

Josiah's Lemonade Provides Clean Water
Recently we had a parent write in with a touching story and photo about her son, Josiah, and how he wanted to make his impact on the world. We are happy to share Anne and Josiah's story below…
Our son, Josiah, read a book recently about kids selling lemonade in their neighborhood for a quarter and he got inspired. But I hesitated… did I really want to spend a Sunday afternoon hawking juice for what would amount to only a few bucks?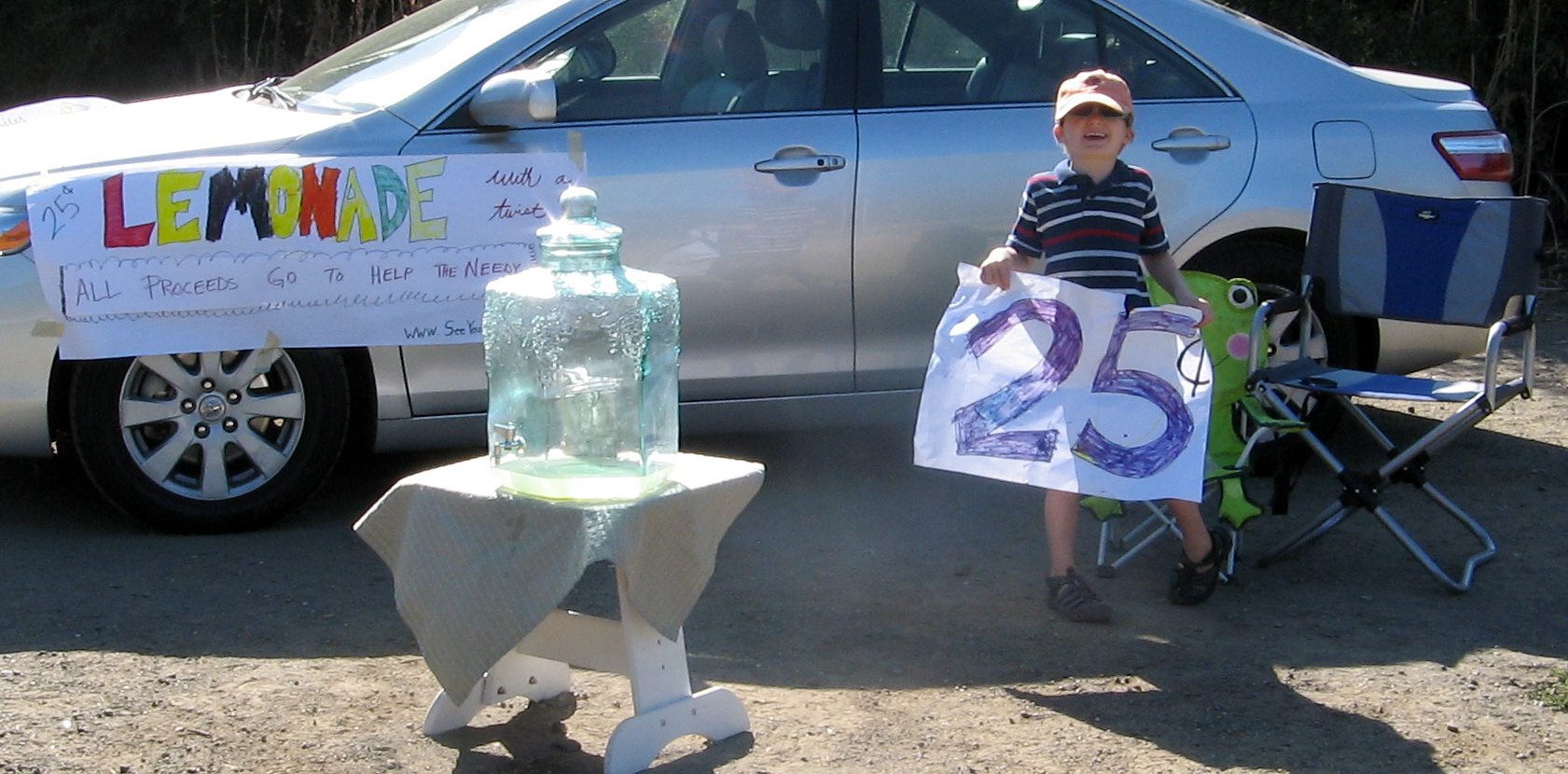 We decided to improve upon the game and showed him the SeeYourImpact.org website–how, for only a few dollars, we could do something BIG to improve a person's life. Josiah got really excited that in one afternoon he might be able to get someone books to read or clean water to drink; so we made a sign, mixed the juice, and baked some cookies.
For three hours, Josiah stood at a busy street corner in our neighborhood waving his sign and smiling at drivers while shouting "Lemonade, 25 cents!" Once people stopped, he told them he was raising money to build a well in Laos.
He loved clicking on the tab to buy clean water, and especially loved seeing the family's picture two weeks later when they wrote him a thank you note. My husband and I are thrilled that this has Josiah both excited about giving to others and grateful for even the simple things he has, like clean water. He is already planning his next lemonade stand. Josiah is five years old.
At SeeYourImpact, we call the updates we send for each gift Impact Stories. It's great to see these result in even more Impact Stories when they reach home.