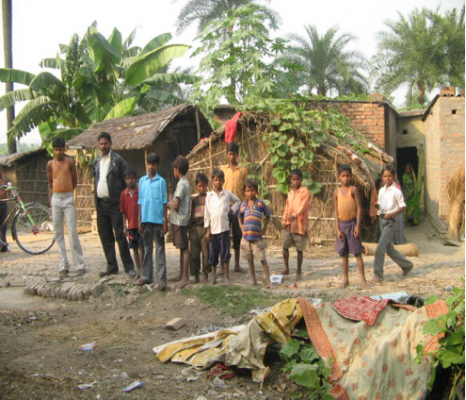 Navigating our front page you may notice that some of our gift options include the words "tuition" and "education". After spending time receiving impact stories and learning more about the communities they serve the word "tuition" takes on new meaning. To me, seeing the term "tuition" on a gift only scratches the surface. It's not just a gift of tuition, it's a gift of opportunity for a girl or a boy, a chance to break the cycle of poverty and change a life. Education is a broad topic and each of our partners play an essential role in the local community they serve. Every area that a SeeYourImpact partner operates in has a different set of challenges and needs that are as unique as the students that attend the schools. In the fight to end poverty, education can not be underestimated as an incredible tool that challenges adversity and breaks down barriers. I want to use today's post to turn the spotlight on a partner we have been working with that has been particularly inspiring to me.
Shoshit Seva Sangh, provides educational opportunities to a group called the Musahar.  A sub-group of the Dalit (traditionally known as the untouchables) the Musahar live predominantly in the Indian state of Bihar. Their name translates literally to "rat-eaters"(musa = rat, ahar = diet). Historically, the Musahar lived simply off resources from the forest but as forests were nationalized and an agricultural economy took over the Musahar found themselves working as bonded laborers for the landed class. In exchange for their work of clearing rats from the fields the landowners would allow them to take them home as food. For the landless food deprived Musahar the rats provide much needed protein. Despite the caste system being declared illegal in India the lives of the Musahar remain stuck in a vicious cycle of poverty. Our partner Shoshit Seva Sangh is breaking this system of poverty through education.
Shoshit Seva Sangh has established a school, Shoshit Samadhan Kendra, which is free and English language based. The school provides educational opportunities to the children of the Musaharie community. The $25 that pays for two weeks of school is not a simple gift that provides tuition rather it opens a door to a life of opportunity and meaning. The impact stories that we receive back from our partner in the field are simply inspiring. I strongly encourage you to look into only Shoshit Seva Sangh and our other educational partners. I think you'll be inspired by the stories of the students and may even look at the word tuition and watch it change into opportunity right before your eyes.
Has your life been changed by education? Tell us how in the comments below!

Read more »